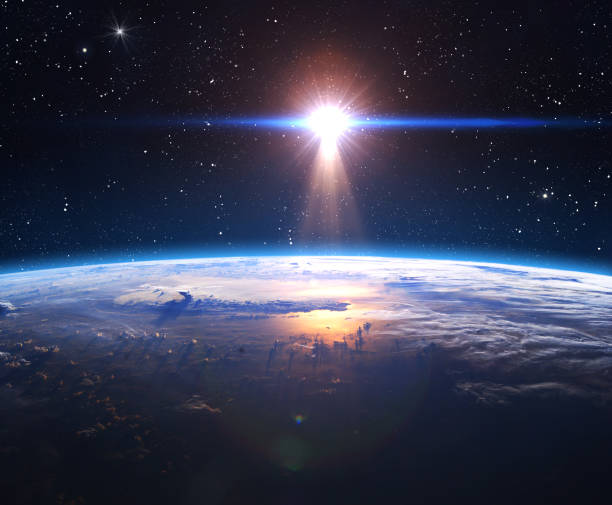 How Do You Listen
To The Heart?

With silence,
like a pendulum
about to
strike a bell.
And if
you allow the pendulum
to choose you,
there will be
Music.

Listen
from a place that most people
cannot reach,
way down deep in the
Soul,
in silent Communion
with the Infinite.
The Silence of the Soul
is louder than loud,
instinctively intuitive,
and deeply Loving.
Yes,
we can
rediscover our World,
again.
If you keep searching
for meaning in Life,
suddenly,
you will search
no more.

And you discover
you
cannot find,
that which is not
missing.

Life,
need not be
a sad melody.
Think of the many things
that are so Beautiful
and make us smile.
Or,
My Dear Friend,
do not think at all.
Just Listen
to the golden silence,
and feel where the Song of Life
takes you.
Take a deep breath,
and let out the meaningless stress,
slowly.
Everything and everyone
you come to Love
can have a piece of your Heart.
This one moment
in Time,
can have a piece of your Life.
And the Song
your Life sings,
 can become a transcendental experience.
It will SHINE
like the Sun,
in a jealous sky.

Your precious Life
will brightly glow
with all the Love you
GIVE.

Believe.
.
Yes,
bring your Heart to what you
Truly Believe.
Close your eyes
and visualize
the details of Life
that brought you Joy,
that made those around you
Happy.
Go there again,
every day.
Your Home
is in your Heart.
Just
BELIEVE.
People all over the World
are like you and me – 
they Hope
and they wish
and they Dream.
.
Remember, 
not to be sad about the past, 
or worry about the future. 
What we are Truly
Blessed with,
is Today.
And Tomorrow
is a new chance,
to unwrap the Gift
of a new day.
Life
can not only give you
something new,
it can draw something out of you
to give to others –
to Love,
and cherish
and renew.
You
can be transported
to an entirely different, unsuspected
and Beautiful place.
Your ability to find
new dimensions in Life
that are not familiar,
is unmatched.
This
is a Life
to get lost in.
Switch off all the lights
that expose
deep regret,
and anger,
and despair.
Float away
on clouds of Dreams.
YOU
are far more
than you have ever
imagined.

God's Universe
is Beautifully designed
to reunite us
somehow, someway,
like a gentle breeze
that gathers Leaves
of Gold
together.
In the magical World
of the Human Heart
lies every wish
fulfilled.
"Now to Him who is able to do
immeasurably more
than all we ask or imagine,
according to His Power
that is at work within us,"
– Ephesians 3:20
.
God is awesome 
and He wants to Bless
you
with much more than you could ever dream of
or imagine,
because He is in Love with you
and wants to give you
His best for your precious Life.
With my most Heartfelt Prayer
for Peace in all the troubled Souls
and the sadly broken Hearts.
.
Goodnight.

'MASSIVE OPTIMISM'
RNA technology in Covid-19 vaccines
could be used to treat other diseases like cancer,
top expert says.
THE mRNA technology used in potential Covid-19
vaccines
could be deployed to treat other diseases such as
CANCER,
a top Irish expert has said.
Professor of Biochemistry at the School of Immunology
at Trinity College Luke O'Neill told RTE's
Brendan O'Connor
that "there's grounds for lots of optimism" over the
Covid-19
vaccines being developed.
Asked by O'Connor if Ireland was "counting our chickens"
too much over a Covid vaccine, the professor responded:
"I don't think so."
Discussing U.S. pharmaceutical giant Pfizer stating their
Covid-19 vaccine was 90 per cent effective,
Prof O'Neill said:
"Of course, it's a press release
as I've said one thousand times.
"I need to see the data and the science.
"But they wouldn't be releasing this
unless they knew it was really good."
'LOOKING VERY GOOD'
He continued: "It's looking very good and even more importantly, in a way, there's at least two other vaccines that are very similar to Pfizer's one, which are being tested as we speak."
When asked by O'Connor about the mRNA technology in the Covid-19 vaccine from Pfizer and their partner, the German company BioNTech, Prof O'Neill said: "You can fall off our seat as well because this could be used for other diseases as well, not just Covid, even cancer."
He explained: "The husband and wife team –
Dr Ugur Sahin and Dr Ozlem Tureci –
they developed this vaccine for BioNTech, a German company.
"They've been pushing this for years
and nobody was listening."
"It was fringe,
RNA was seen as too difficult."
"Now they've got somewhere and they were going
after cancer actually."
"Now if it works in Covid,
it could work in cancer as well,
so there's grounds for lots of
optimism."
According to Pfizer, RNA vaccines work by introducing
into the body an mRNA (messenger RNA) sequence
that contains the genetic instructions for the vaccinated
person's own cells to produce the vaccine antigens
and generate an immune response.
"He who opens a school door,
closes a prison. "
– Victor Hugo
I wish you all
 Peace.
.