The Words of God
are Divinely Imparted.
Let us
Thank God for the Holy Bible,
for the Divinely Inspired Words
of Truth.
.
Pray
and Thank God our Father,
who we came From,
not through,
for ALL that is Life.
The Precious Words
of Scripture
are far more than mere Words
woven together in ancient Times.
They are,
the very Essence
of Love,
of God's Love
for you.
  Place His Sacred Words
in your Heart,
and Know that ALL will be well,
because You are Faithful
in His Name.
 Tenderness
survives being trapped
by the will.
Delicate words,
not spoken in haste,
make the subtle Heart swell,
as everything becomes Perfected
and wonderfully Created,
and a Dreamy atmosphere
is given Creation.
.
This is
Beautiful.
"It's the Heart afraid of breaking,
that never learns to dance.
It's the Dream afraid of waking,
that never takes the chance.
It's the one who won't be taken,
who cannot seem to give.
And the Soul afraid of dying,
that never learns to Live.
When the night has been too lonely
and the road has been too long
And you think that Love is only
for the lucky and the strong,
Just remember in the winter,
far beneath the bitter snows
Lies the seed, that with the Sun's Love
in the Spring becomes
the Rose."
I Pray that you
invite
the Holy Spirit inside
your precious Heart.
.
Turn to God.
He will always
Forgive.
.
"If we confess our sins,
He is Faithful and Just
and will Forgive us our sins
and Purify us from
all
unrighteousness."
– 1 John 1:9
Look at Love
and you may see,
it weaves a web
of Loving Mystery.
Its threads can be torn apart,
hiding Hope in a
precious Heart.
.
But Hope
has a place in every Heart.
It whispers words that flow
into the Ocean tides
of Life and Living.
The intense feeling
of Hope,
is a
Celebration of Life.

Close your mind
and open your Heart.
God is
The Light you feel,
your own Light,
your own Love,
your own.
Hope 
gives one more breath,
one more word, 
one more beat
of the Human Heart,
 so that our Dreams
may give Life
Wings.
Such Love
is meant to be.
.
Hope
has a Home.
It sets the Heart free,
so you can be
you,
and I can be
me.

We journey so far
on the road of Life, 
to let Love rise, 
and then we let Love
depart.
But Hope
has a place in every
Heart.
So,
look to Love
so you may Dream.
And give Love
Wings.
For Love is meant
to be.
.
Love
is Home
and it sets the Heart
free,
to be.
Goodnight.
The Path Back to Joy
by Dyanne Joyner
click here to read more

Are you at a point where you're second-guessing your path and your purpose?
You know you're meant for more and you spend many days questioning how you ended up where you are and wondering how to change?
Most days you feel frustrated and fed-up! You wonder why things aren't going the way you planned. You long to live a life of meaning but you're unhappy in your career or you're floundering in your business. You have this nagging feeling that you're not on the right path. Your self-doubt and uncertainty is working overtime!
This happens to so many visionary, impact-driven women who long to make a difference in the world. They follow the path that they think they should be following instead of following the path that is meant for them.
Especially if it's something that's not common! Being different feels too scary. What if people judge you? What if your idea doesn't work because it's never been done before?Someone has to be the first. Why not you?
There are countless examples of innovators who have gone first.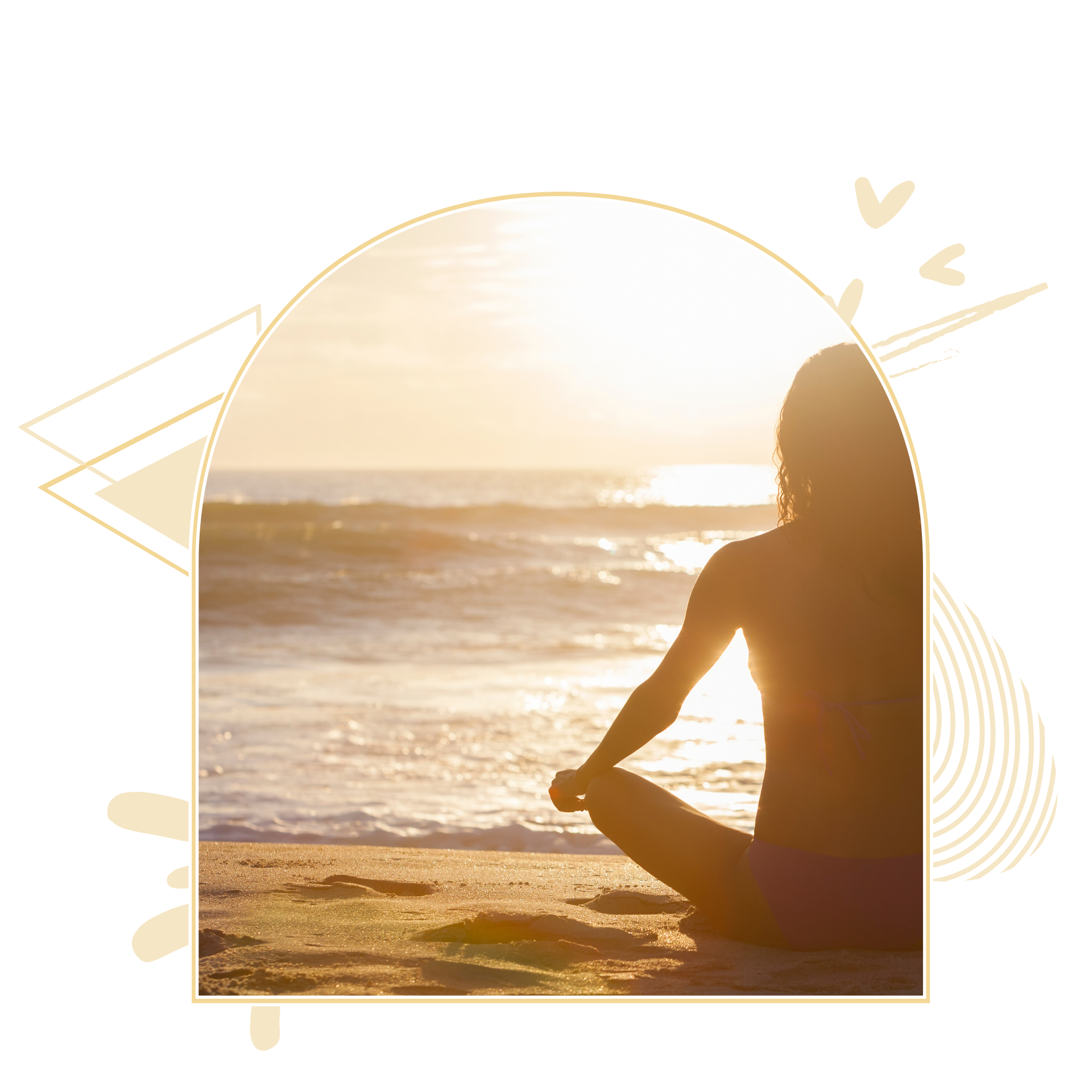 YOUR FEAR AND DOUBT HAS YOU:
Hiding parts of you to fit in

 Pushing to prove yourself and show people you're good enough • 

Saying yes when you really want to say no

 Saying no when you really want to say yes

Struggling to find the words to communicate your needs

 Feeling undeserving to receive gifts and compliments
You often don't say what you want to say.
You sit silently when inside you feel desperate to say what you want to say, but the words just won't come out.
You're too worried about what people might think of you.
These are just a few symptoms of the fear of rejection and the fear of failure.
If any of these statements felt true for you, fear is is at the root of the challenges you're experiencing.
Your fears and self-doubt have disconnected you from the True You.
They've disconnected you from your inner-peace and what brings you joy.
They disconnected you from your true purpose and what you're meant to do in the world.
Sept. 6 (TUESDAY)               First Day of First Semester
Oct. 10 (Monday)                   Columbus Day Holiday
Nov. 21 – 25                           Fall Break (and Thanksgiving)
Dec. 16                                   Last Day of Fall Semester
Second Semester
Jan. 3 (TUESDAY)                 Second Semester Begins
Jan. 16  (Monday)                  Dr. Martin L. King Holiday
Feb. 20  (Monday)                  Presidents' Day Holiday
Mar. 13 – 17                           Spring Break Holiday
April 7 & 10                           Good Friday and Easter Monday Holidays
May 26                                    Last Day of Spring Semester
Hang on
to your Faith.
You will get there.
.
.
.
.
.
.
.
.
.