"By convention
sweet is sweet,
bitter is bitter,
hot is hot,
cold is cold,
color is color.
But in reality
there are atoms and the void.
The objects of sense
are supposed to be real,
but in Truth
they are not.
Only atoms and the void
are real."
– Democritus
Life is a
Beautiful
song of Love.
Mere words can never express
the emotion and Beauty
of this Song.

From the depths and heights
of our Hearts and Souls,
we simply cannot
express such Love,
as is Life.
Each day
just listen,
admire the Beauty,
the Harmony,
and the pure
Poetry of Life.
It is mesmerizingly
Beautiful.
Although this Life is never easy
day to day,
YOU
have a special way
to make someone smile,
when they are feeling
blue.
When you see tears
in the eyes of someone
with Love profound,
then you know
that God's Spirit
dwells there
celebrating the moment.
.
Our precious tears
wash away from the Soul
the dust of Life.
The Beautiful Melody
of this moment,
can make you
hold your breath
all through the Song
your Heart
is singing.
"I will arise and go now,
and go to Innisfree,
And a small cabin build there,
of clay and wattles made;
Nine bean-rows will I have there,
a hive for the honey-bee,
And live alone in the bee-loud glade.
And I shall have some Peace there,
for Peace comes dropping slow.
Dropping from the veils of the morning
to where the Cricket sings;
There midnight's all a glimmer,
and noon a purple glow,
And evening full of the Linnet's wings.
I will arise and go now,
for always night and day
I hear lake water lapping
with low sounds by the shore;
While I stand on the roadway,
or on the pavements grey,
I hear it
in the deep Heart's core."
– William Butler Yeats
Lake Isle of Innisfree
There is
a powerful feeling
when Love is near.
This feeling
 takes us out of our body,
and releases our mind
into the Infinite.
.
Yes,
we feel
the Infinite Love
of God,
in the Love
we give,
in the Love
we receive.

We
are the manifestation
of God's Infinite Love.
We are His Children.
Everything in our brief lives
awakens us and reminds us
that Happiness and Joy
 may be found in the deepest center of ourselves,
where we are closest to Infinite Love,
where our needs will be met.
It is God's Love
that paints the Stars
in our eyes.
In this Love
we may Believe.
To believe in God,
is to believe
in Love.

"The Sun is only shining like it always does.
But I never noticed it in the Sky before.
And you don't need to worry
'Cause I need your Love,
my Friend'.
There's a strong kind of feeling
when I know you're near.
Nobody alive can take it away from me.
And I feel like I've known you
for a thousand years.
Bring it out into the Light."
– Mike Batt

Life is Beautiful
when one finds Flowers
like you
along the way,
blowing gently in the
wind of Time.
.
Love
will be the Gift
you and the Flowers
give.
Never
walk away,
when you have
so much in your Heart,
and so much left
to say.

The most Comforting, Healing Voice,
the most Touching ever,
is filled with the raw,
and deep Truth
of God's Love
for you.
.
It takes much energy,
but little time,
to find the strength,
the courage,
to be what we want to be.
The Light of your Love
shines in the darkness,
and the darkness has not
overcome it.
"Always respect our Humanity,
for we are not of this Earth
for long ;
your family and friends
and all things good
should be cherished."
–
Tassie Parker


.



My Dear Friends,
slip out
of your super-silliously serious
attitude.
We have just enough
Time
to be Happy.


And Happiness




is


a

choice

.

Love attracts us
and it divides us.
Love
is such a Beautiful matter.
In this brash World
of problems and worries
 your voice can become
an oasis of calm and sensitivity.
Your innate compassion
for everyone around you
can shine through.

Love
resides in our Life
with such a deep and meaningful authority,
and with such complexity
that we never truly
understand.
But how could we?

"No one
can comprehend what goes on
under the Sun.
Despite all their efforts to search it out,
no one can discover its meaning.
Even if the wise claim they know,
they cannot really comprehend it."
 – Ecclesiastes 8:17

It is the most celebrated matter
in the World.
Love is a Heavenly Gift.
Though Life is never easy
day to day,
God has a very special way
to make us smile.
He lets us take part
in the very natural and beautiful
thing called
Love.
.
As the wounds
of the World
deepen,
 the heavy perfume of wild Flowers
permeate what lies all around,
and they patiently wait
to be found.
.
And the song of Crickets
on humid nights,
may be heard
with such delight,
as rivers run,
and stars rise,
and the rain falls
as we open our eyes
with delightful surprise,
and all the good things
that God provides,
enters our Hearts,
and gently calms
our fragile minds.
.
Love
is the Stars
in your eyes.
God
calls for all of us
to see the Beauty
in His Many Gifts
surrounding us.
Let us give thanks
for something so magical
as this
Life.

The Songs
of many Birds
are singing your name,
to fill your Heart with Love,
and your eyes
with tears of Joy.
.
Yes,
My Dear Friend,
God is here, there,
and everywhere,
and He knows
your name.

Goodnight.
Have Scientists Reversed Aging
from: thrivous.com

Scientists at Tel Aviv University and Shamir Medical Center have shown that hyperbaric oxygen treatments in healthy aging adults can stop the aging of blood cells and reverse the aging process. In the biological sense, the blood cells actually grow younger as the treatments progress.
The scientists studied the impact of hyperbaric oxygen treatments (HBOT) on 35 healthy persons aged 64 or over. They aimed to discover whether such treatments can slow down, stop, or even reverse the normal aging process at the cellular level. The study results, published in Aging, indicate that the treatments actually reversed the aging process in two of its major aspects:
The telomeres at the ends of the chromosomes grew longer instead of shorter, at a rate of 20-38 percent for the different cell types.
The percentage of senescent cells in the overall cell population was reduced significantly, by 11-37 percent depending on cell type.
"Senescent cells have been linked to many of the chronic conditions associated with old age, including arthritis, osteoporosis, diabetes and dementia," explains The Times. "Aging also shows itself through the shortening of pieces of DNA … known as telomeres … Longer telomeres are thought to guard against some illnesses."
"Today telomere shortening is considered the 'Holy Grail' of the biology of aging," said research co-leader Shai Efrati. "Researchers around the world are trying to develop pharmacological and environmental interventions that enable telomere elongation. Our HBOT protocol was able to achieve this, proving that the aging process can in fact be reversed at the basic cellular-molecular level."
"Until now, interventions such as lifestyle modifications and intense exercise were shown to have some inhibiting effect on telomere shortening," added research co-leader Amir Hadanny. "But in our study, only three months of HBOT were able to elongate telomeres at rates far beyond any currently available interventions or lifestyle modifications. With this pioneering study, we have opened a door for further research on the cellular impact of HBOT and its potential for reversing the aging process."
A Popular Mechanics headline reads, "It Sure Looks Like Humans Have Found a Way to Reverse Aging."
CRISPR Gene Editing Destroys Cancer Cells
Researchers at Tel Aviv University have demonstrated that the CRISPR/Cas9 gene editing system is very effective in treating metastatic cancers in laboratory mice. This could be a significant step on the way to finding a cure for cancer.
The researchers developed a novel nanoparticle-based delivery system. It is described in a paper published in Science Advances. The system specifically targets cancer cells and destroys them by CRISPR/Cas9 gene editing.
The researchers emphasize that this is the first study to prove that the CRISPR genome editing system can be used to treat cancer effectively in a living animal. There are no severe side effects like in chemotherapy. And the technology opens numerous new possibilities for treating other diseases.
Synthetic Organic Compounds Kill Cancer Cells
Scientists at Tokyo University of Science are developing drugs that can kill cancer cells. A research paper is published in ACS Omega.
The scientists found ways to synthesize organic compounds called "phenazines." The compounds have cellular toxicity effects that can be directed against cancerous cells. The synthetic compounds are more than four times more selectively toxic to cancer cells than normal cells.
The scientists are persuaded that their research can assist in the creation of new anticancer drugs with minimal side effects.
Antidepressant Inhibits Growth of Cancer Cells
Researchers at KU Leuven have shown that the antidepressant sertraline helps to inhibit the growth of cancer cells. The substance acts on a metabolic addiction that allows different types of cancer to grow.
Cancer cells produce large amounts of serine and glycine, two amino acids. And this stimulates the growth of cancer cells to such an extent that they become addicted to serine and glycine.
A study is published in Molecular Cancer Therapeutics. It demonstrates that sertraline inhibits the production of serine and glycine, causing decreased growth of cancer cells. The safety of using sertraline in humans has already been well described.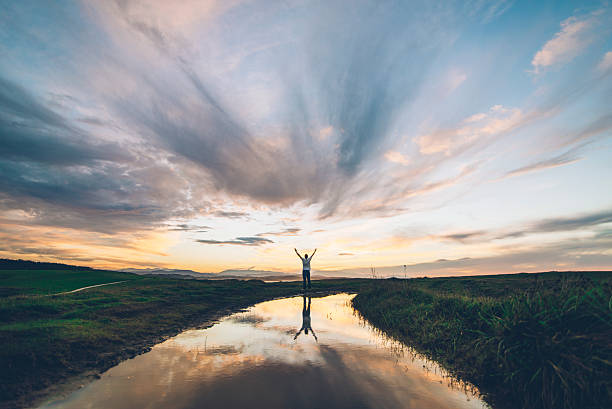 The school calendar is HIGHLY subject to change due to circumstances. Please contact the school to be aware of changes.
Classes are in session the next full week:
Monday, Tuesday, Wednesday, Thursday and Friday
Dec. 7 – 11
and
Dec. 14 – 18.
Thank you.
Dr. & Mrs. Anderson may schedule 2-5 additional days
(to be announced later) for In-service Training.
Visit our website at http://www.andersonschool.net
for updated information.
    The School Calendar is subject to change.
There are no make-up days
if school is closed due to
 inclement weather.
Inclement Weather Policy:
the school will close if Fort Worth I. S. D. is closed.
Lyrics/songs texts/paintings/articles
are property and copyright of their owners
and provided for educational purposes.
Copyright Disclaimer – Section 107 – Copyright Act 1976,
allowance is made for "fair use"
for purposes such as criticism, comment,
news reporting, teaching, scholarship,and research.
Fair use is permitted by copyright statute.
Non-profit, educational or personal use
tips the balance in favor of "fair use".
© Copyright 1995-2020
Anderson Private School.
.