"What no eye has seen,
what no ear has heard,
and what no Human mind
has conceived – 
the things God has prepared
for those who Love Him"
– 1 Corinthians 2:9
The Window of Heaven
can open,
when our Sacred Hearts
spread their Wings
and fly out
into this World.
My Dear Friends,
Yesterday is the past,
Tomorrow is the future,
and Today is a Gift,
so we may call it the
present.

Let us not
Live in deep regret about the past,
or worry about Tomorrow.
Live for Today,
 the present of this precious moment,
and without worries or fears,
anxiety or tears.
The longer we stay
in this moment,
the longer we pause
to reflect upon our precious gift
of Time,
and the longer we are aware
of Life.
.
There is nothing to lose
by being in the moment.
We have more choices,
and we can  s t r e t c h  the moment
longer and longer,
until we realize that the real you,
the Spiritual you,
never truly dies.
What is real lives
forever.
"How does a moment last forever?
How does our happiness endure?
Through the darkest of our troubles
Love is beauty,
Love is pure
Love pays no mind to desolation,
It flows like a river through the Soul,
Protects, proceeds, and perseveres
And makes us whole.
Minutes turn to hours,
days to years then gone.
But when all else has been forgotten,
Still our song lives on.
How does a moment last forever:
When our song lives on."
– Tim Rice
Love
is a timeless story.
The people of this frail and fragile World
need our help.
So
let us Truly Live
in this moment,
by Truly Loving
them.

Yes,
let us Live
by Loving.
When we Live
in God's Heart,
we are Truly
alive.
"Kind words are like honey –
sweet to the Soul
and healthy for the body."
– Proverbs 16:24
.
The windows of our homes
allow natural light to enter
and illuminate our Lives
and warm our Hearts.
And in a like manner,
WE
can allow natural
Spiritual Illumination
to emanate from the open window
of our Hearts.
It can pour the pure Light
of our Soul
out and into the precious Lives
all around us.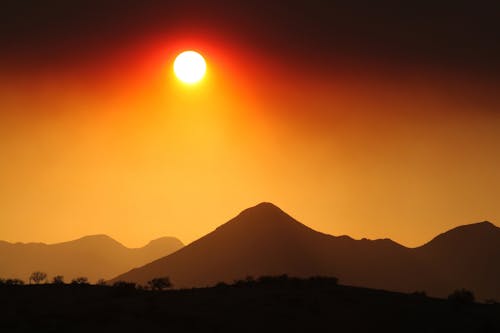 "Be Thou my vision,
oh Lord of my Heart.
Nought be all else to me,
save that Thou art.
Thou my best thought by day or by night
Waking or sleeping,
Thy presence my
Light."
– St. Dallán Forgaill

The Blessing
of unconditional Love
brings us such abundant
Light.
"And the Light shineth in darkness;
and the darkness
comprehended it not."
– The Gospel of St. John 1:5
..
Such Love
is the Light
that enters the darkness of our Lives.
It is
the Light from which we came,
and will return.
When we surrender
to the Light of God's Truth in our own lives,
we are enabled to truly see,
and then be a Beacon of Hope and Healing
in our dark world.
The Love
your share with others,
transcends mere appreciation.
.
We must have God's Light
in our Hearts,
so that others
may see.
"God is light,
and in Him
is no darkness at all."
– 1st John 1:5

The dire circumstances we all face
enable us to have
opportunity –
to help others
in this World.
Let us find the words,
the smiles and the music
of our Lives
to use like brushes
to paint pictures
of Hope,
and Love.
We are each,
in our own way,
gifted,
with the ability
to Bless another precious
and Sacred Life.
We often fail to see
the connection of things in themselves,
how they stand in community
with others.

"To your thoughts
I'll soon be list'ning,
In the road I'll stop and turn.
Then the wind will set me racing
As my journey nears its end,
and the path I'll be retracing
When I'm homeward bound again."
– Marta Keen Thompson
People may search for many years
to find
Inner Peace.
It is something you find
inside yourself.
And when you find it,
that is when Life
begins.
Once we have opened our Hearts
to the possibility
that there really could be
a Life worth Living
by sharing our Love
with others,
what can we do but weep
for Joy?
My,
how the Heart understands,
when the mind
will never comprehend.
"Nothing
can be loved or hated
unless it is first understood."
– Leonardo da Vinci.
Every single day 
we can be astonished
by the Joy
we may discover,
in sharing our Love
for one another. 
 Our Hearts
can travel
through space and time
to experience the most beautiful form
of True Love –
an Eternal Journey
enriched with endless, meaningful
Blessings.
.
The Life Force of God's Love
is so powerful and enchanting,
that it casts a spell
over us,
and greets us when we
awaken
from this Life.

When you Pray,
the Veil is parted
between you
and our Heavenly Father,
and you realize how much
you are Loved.
The most Beautiful sound ever
is the Human voice
lifted in
Praise of our Creator.
No words
may describe the Beauty
and the Depth
of God's Love
for us.
Have a wonderful evening,
and Life.

Goodnight.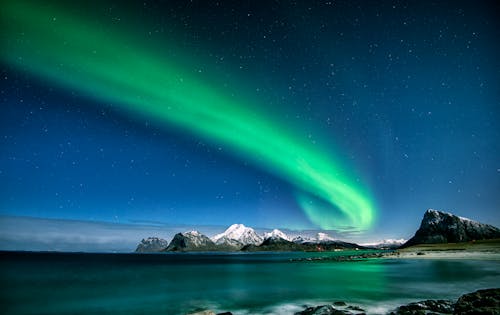 "Your Love
can't be denied.
The Truth will set you free.
You'll have what's meant to be,
All in time you'll see."
– Lauryn Hill

8 Safety and First Aid Tips for Kids
Dr. & Mrs. Anderson may schedule 2-5 additional days
(to be announced later) for In-service Training.
Visit our website at http://www.andersonschool.net
for updated information.
    The School Calendar is subject to change.
There are no make-up days
if school is closed due to
 inclement weather.
Inclement Weather Policy:
the school will close if Fort Worth I. S. D. is closed.
Lyrics/songs texts/paintings/articles
are property and copyright of their owners
and provided for educational purposes.
Copyright Disclaimer – Section 107 – Copyright Act 1976,
allowance is made for "fair use"
for purposes such as criticism, comment,
news reporting, teaching, scholarship,and research.
Fair use is permitted by copyright statute.
Non-profit, educational or personal use
tips the balance in favor of "fair use".
© Copyright 1995-2020
Anderson Private School.
.