There will be NO School
on Thursday & Friday
due to inclement weather
and hazardous driving conditions.
Love
is such a Heavenly Gift.
God lets us
Love our Beautiful World
by sharing the Beauty
from His Loving Heart.
His Love
is all around.
.
His Love
is the answer to Life,
the reason for Life.
His Love
is Life.

Our Love for God
is a reflection
of His Love
for us.
"We Love,
because
He first Loved
us."
– 1 John 4:19
My Dear Friends,
Life
can feel like the beginning
and the end,
all at once.
It can feel like everything
and nothing.
And in this moment
describe for us
the epitome of
Humanity.

As we reflect
upon the Joys
of the past,
we can Thank the Lord
so very much.
We
can give Thanks
for all the Beauty
and the warm emotions
that God provides
through His Bountiful
Blessings.

They are
Priceless.

.The Sacred Fire
in your Precious Spirit
cannot be destroyed,
if you but ask
God
for His Love.
. It is Living inside us
and He
will not let it go.
His Love
is Everlasting.
.
God's Holy Scripture says
the Soul cannot be annihilated.
Though the body may die,
the Spirit will Live on.
Death,
My Friend,
is not the end of Life.
It is the separation of the body
and the Spirit.
The Spirit Lives on in another realm.
The body is the temporary residence
of God 's Precious Human
Children.

Will our essence be destroyed
or do we persist forever?
 While we are alive,
we have a physical body
and that body will eventually die,
decay and lose its form.
There are parts to ourselves
other than our physical body.
In the beginning
we existed in the Bosom of God,
as a point of Light or Intelligence.

The parts we add to ourselves
are not the real US,
but are vehicles we use
to explore and understand the Creations
of God.
The True you
is not the body, feelings or mind,
but that which has power of decision,
consciousness.
This part of ourselves cannot be destroyed
and persists forever.
It had no beginning
and will never have an end.
.After a long journey
into darkness,
penetrated by the shadow
of sin,
we can Live
again.
.
Our Father
in Heaven Above,
Listens
with an Open Heart.

His Love
is the most Beautiful discovery
in Life. 
It is so deep and meaningful
that we can not fully
comprehend It.
God's Love
Knows No Bounds.

It is
the most celebrated matter
in the World.
It is
the most Beautiful Thing
we will ever
feel.
Heavenly Father,
Thank You for being Greater
than our imagination.
Inner Peace
comes through Believing
the Truth
that surpasses our Human
ability to understand.
And Truth,
My Friend,
is found in the Holy Word
of God.

The Love of God
is Perfect and Harmonious.
His Sacred Words
are most comforting and healing.
.
Upon deep reflection,
His Love,
reflected in the Holy Bible,
will get amplified in our
minds,
and Live in our
Hearts.

His Love
is so powerful.
Such Love
not only encompasses the meaning
of Life and death,
but takes you through the Journey
of it. 

His Love
we can take with us,
when all else
has passed us by.

Life
can make us sad,
it can make us Happy.
But through the dance
of emotions,
we can come to feel
Gratitude and Gratefulness,
for the things that happen.

The Beautiful Wisdom
found in His Holy Word
will guide us to understand
the things we have learned,
and the things we have yet to learn
are opportunities
we have been gifted.

Even
the things we don't enjoy,
the Heartbreak and loss,
and the overthinking, 
 can come to remind us
that we are Loved,
perhaps not felt in the moment,
but Loved by Someone,
Somewhere.
..
The Love of God
restores my Love for myself,
 with the most touching
knowledge,
that He Truly Loves
us.

Love
is the greatest pleasure
we take with us.
.
Goodnight.
This Is Scientific Proof
That Happiness Is A Choice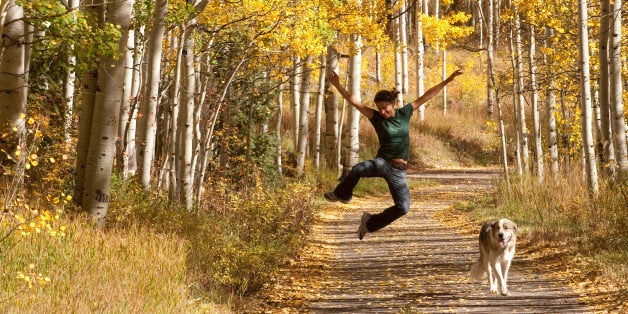 One theory in psychology research suggests that we all have a happiness "set-point" that largely determines our overall well-being. We oscillate around this set point, becoming happier when something positive happens or the opposite, afterwards returning to equilibrium.
But this set-point, to a certain extent, can be reset. Although our general mood levels and well-being are partially determined by factors like genetics and upbringing, roughly 40 percent of our Happiness is within our control, according to some experts, and a large body of research in the field of positive psychology has shown that happiness is a choice that anyone can make. As psychologist William James put it, "The greatest discovery of any generation is that a human can alter his life by altering his attitude."
Here are eight ways you can take control of your own happiness.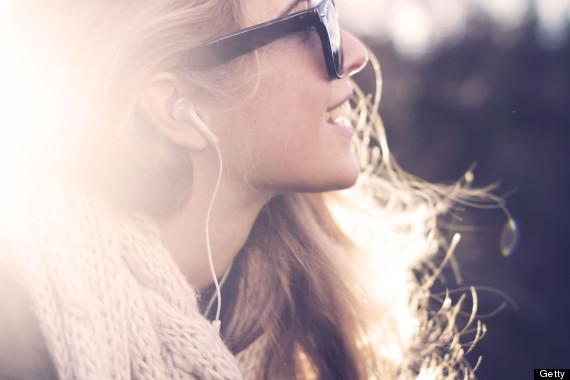 A little effort can go a long way in increasing happiness. Two small experimental studies, published in the Journal of Positive Psychology, found that simply trying to be happier could actually elevate mood and well-being. In one study, two groups of students listened to "happy" music – one group was instructed to make a concerted effort to feel happier, while the other group was instructed not to actively try to lift their mood. The group that tried to feel happy experienced the most elevated moods after listening to the music.
Make Happiness your number-one goal.
People who are happy choose to make happiness among their top goals in life, according to psychologist Tom G. Stevens, Ph.D., author of You Can Choose to Be Happy.
"Choose to take advantage of opportunities to learn how to be happy," Stevens told WebMD. "For example, reprogram your beliefs and values. Learn good self-management skills, good interpersonal skills, and good career-related skills. Choose to be in environments and around people that increase your probability of happiness. The persons who become the happiest and grow the most are those who also make truth and their own personal growth primary values."
Linger on those little, positive moments.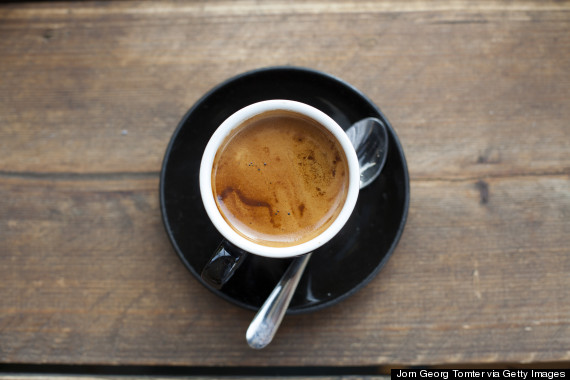 According to Rick Hanson, neuropsychologist and author of Hardwiring Happiness, our brains are wired to scout for all that's bad – as he puts it, the brain is like velcro for negative experiences and teflon for positive ones. This "negativity bias" causes the brain to react intensely to bad news, compared to how it responds to good news. But we can counter the brain's negativity bias – which triggers us to form stronger bad memories than good ones – by appreciating and lingering on those tiny, positive moments.
"People don't recognize the hidden power of everyday experiences," Hanson told The Huffington Post. "We're surrounded by opportunities — 10 seconds here or 20 seconds there — to just register useful experiences and learn from them. People don't do that when they could."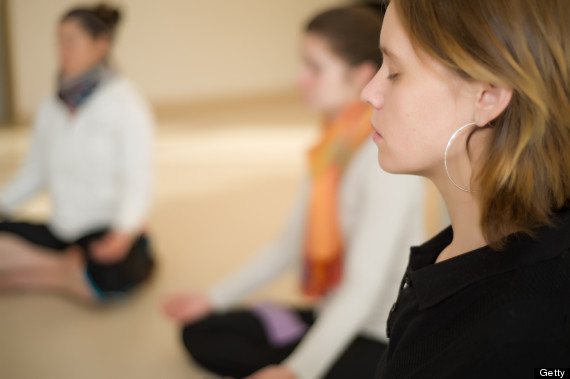 The secret to happiness could be as simple (and difficult) as becoming more mindful. Meditation – a practice that anyone can do, anywhere, so long as they're willing to sit and try to silence the mind – is thought to be a happiness-booster.
University of Wisconsin psychology professor Richard Davidson found in his research that a meditation practice might help to shift brain activity from the right frontal area of the brain (associated with depression, anxiety and worry) to the left, which has been found to correlate with feelings of happiness, excitement, joy and alertness.
Smile your way to happiness.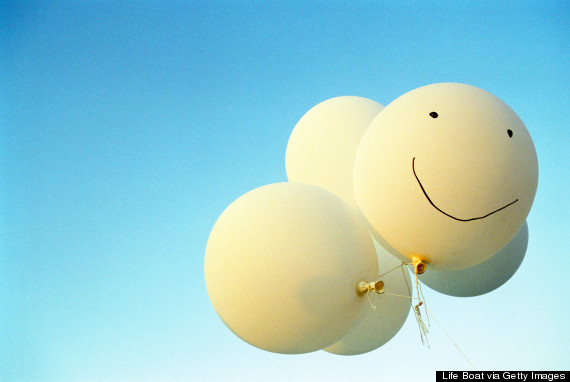 The secret to boosting your mood could be as simple as making yourself smile. A Michigan State University study found that workers who smiled as a result of cultivating positive thoughts exhibited improved mood and less withdrawal. Fake smiling, on the other hand, resulted in worse moods and withdrawal from work.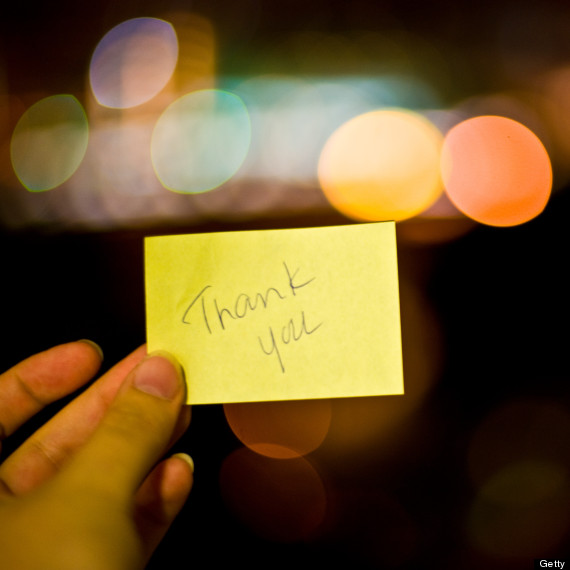 Cultivating thankfulness and gratitude is a scientifically-backed way to increase happiness, and it's firmly within your control to choose to be more grateful.
Pursue happiness, find happiness — and success.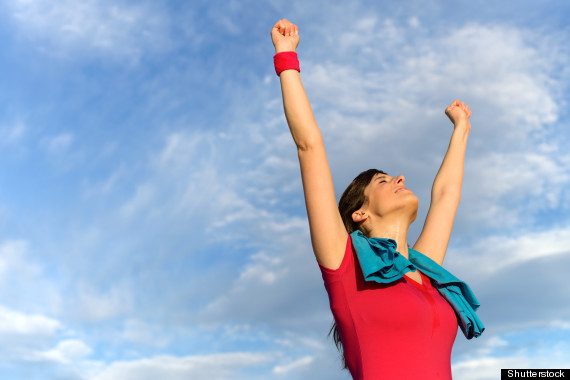 Conventional thinking has it that pursuing success will lead to happiness, but research has shown that it may be just the opposite. Pursuing Happiness leads not only to happiness itself, but also to success, according to Shawn Achor, author of The Happiness Advantage.
In his 12 years researching happiness at Harvard, Achor found that cultivating a positive mindset could boost well-being and improve workers' performance on many levels, from productivity to creativity and engagement.
"People who cultivate a positive mind-set perform better in the face of challenge," he wrote in Harvard Business Review. "I call this the 'happiness advantage' — every business outcome shows improvement when the brain is positive."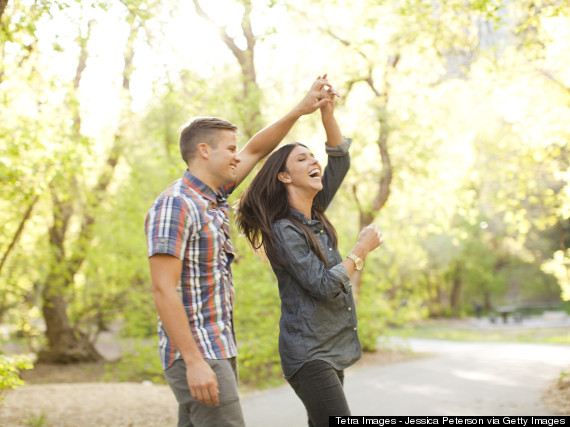 Bronnie Ware, a palliative care nurse who spent years working with elderly people on their deathbeds, noticed a common theme that came up repeatedly among her patients at the end of their lives: They regretted not "letting" themselves be happy.
Many did not realize until the end that happiness is a choice. They had stayed stuck in old patterns and habits. The so-called 'comfort' of familiarity overflowed into their emotions, as well as their physical lives. Fear of change had them pretending to others, and to their selves, that they were content. When deep within, they longed to laugh properly and have silliness in their life again … Life is a choice. It is YOUR life. Choose consciously, choose wisely, choose honestly. Choose happiness.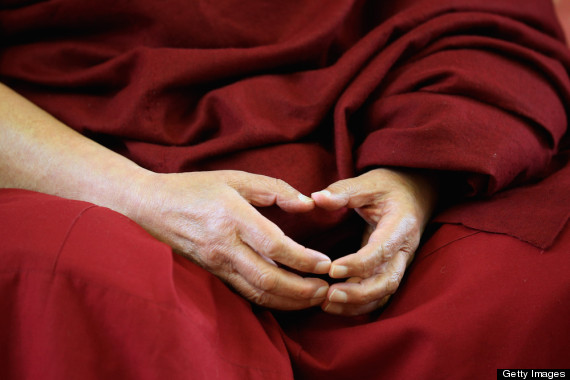 Want to increase your brain's capacity for happiness? Try meditating on compassion. Brain-scanning studies on French monk Matthieu Ricard found that when he was practicing Loving-kindness meditation, his brain produced gamma waves "never reported before in the neuroscience literature." Ricard has the largest capacity for happiness ever recorded, thanks to neuroplasticity.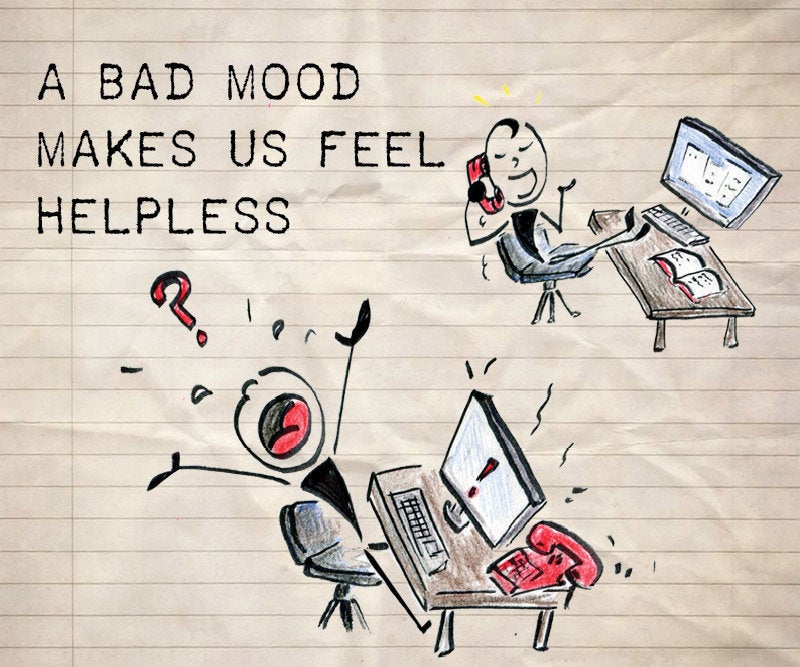 There will be

NO School

on Thursday & Fridaydue to inclement weatherand

hazardous driving conditions

.

.
Sept. 7 (TUESDAY)               First Day of First Semester
Oct. 11 (Monday)                   Columbus Day Holiday
Nov. 22 – 26                           Fall Break (and Thanksgiving)
Dec. 17                                   Last Day of Fall Semester
Second Semester
Jan. 4 (TUESDAY)                 Second Semester Begins
Jan. 17  (Monday)                  Dr. Martin L. King Holiday
Feb. 21  (Monday)                  Presidents' Day Holiday
Mar. 14 – 18                           Spring Break Holiday
April 15 & 18                           Good Friday and Easter Monday Holidays
May 24 – 27                            Adventure Trip
May 27                                    Last Day of Spring Semester
Hang on
to your Faith.
You will get there.
.
.
.
.