Our
perception of Life
changes,
as thoughts
course through our
Minds
made of Clay.
But,
our malleable imaginings,
conditioned by what
others think,
we may re-direct.
Our thoughts can be
gifted to the
Heart,
made of Gold.
Tomorrow
may
house our Human imaginations.
The future
is one place
to envision Hope,
or
it may become
a far different place,
to more than
mourn for Today.
Love
will be the only Light
to show us
the way.
.
Our thoughts
may bend
and envelope the Life
of someone else,
someone in need
of Love.
Our Kind Deeds
are food for the Soul.
Our Compassion
Divine,
as it completes the Beautiful view
of a Life
we are
capable of seeing.
The Love
in your Heart
can Blossom
into a larger reality,
through artistic senses
in new dimensions,
to express the Beauty
in all things.
A single
secret Tear,
measures
the silence
it is near.
But,
a World
lost in shallow shadows,
may rediscover
the Joy
of Living Life
to the
fullest.
My Dear Friends,
if
you take the
Time
to think things over,
will there be Time
left
to feel the Love
inside?
Do you think
Time
will abide,
forever?
Some,
and far more than many,
spend a Lifetime
searching
for Happiness.
They
never come to know,
Joy resides
within the Heart
that Loves
another.

From
the Potter's Throw
we are shaped
and grow.
From
a little Clay,
we come to Love
and play.
Should we learn
to Love
what we have,
and who we are
with,
we will have
everything
we need.
We are
the Children
of God,
the Beautiful Hope
in His Heart.
Our
Kind thoughts
for each other,
are Mystical Flowers
that blossom
in flight.
They bring
delight
when Love
reigns over
our fragile beating
Heart.
In ever Heart
is a Cathedral.
In every Dream
is a Castle.
In ever moment
is a Lifetime.
Islands
belong to the
Sea.
And we,
with feet of Clay,
belong
to the Earth.
The Eternal
WE,
in the Cosmic Ocean
vast and deep,
are mysterious
Islands
of the Mind.
WE
belong to
each other,
and to our
Mother,
the Earth,
and our Father
in Heaven
Above.
"This
is the day
that the Lord has made;
let us rejoice
and be glad in it."
Psalm 118:24
Goodnight.
Just 1 Year Of Smartphone Use
Could Cause Memory Loss Among Teens: Research
"The most relevant exposure source to the brain
is the use of a mobile phone close to the head."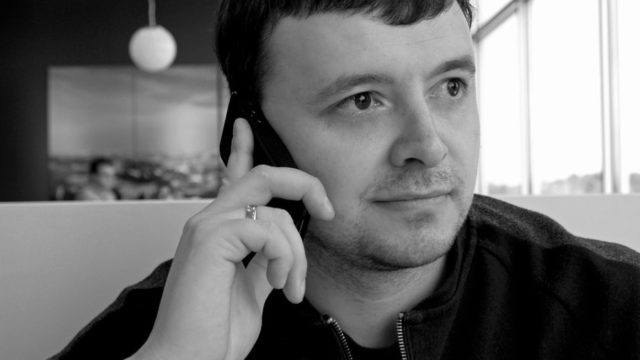 C
ountless times our elders have warned us about the dangers of using a smartphone
.
  And yet,
we never listen
to them thinking they are merely blabbering without any research-backed data
.
Well now might be the time to apologize for ignoring their sixth sense. New research states that only one year of smartphone radiation is long enough to damage a teenager's brain.
According to the report published by Environmental Health Perspectives in Switzerland, researchers found a relation between smartphone radiation and short-term memory loss in teenagers.
Over 700 adolescents aged 12 to 17 were exposed to electromagnetic field radiations (RF-EMF) which occur from smartphones during calling.
The study received negative results after the students were given image and verbal tests roughly after one year of the baseline test.
"This may suggest that indeed RF-EMF absorbed by the brain is responsible for the observed associations," said Martin Röösli, Head of Environmental Exposures.
It is important to note here that the negative impact on the brain occurred only while keeping the phone close to the head. Activities such as playing games, sending a text or browsing the internet don't necessarily affect the brain since the radiations are far off from the head.
Although, Martin Röösli warns that more research is needed in this area to see how other factors like puberty have played out in the study.  She clears out that phone radiations have a potential risk of damaging brains.
"A unique feature of this study is the use of objectively collected mobile phone user data from mobile phone operators." Martin Röösli mentions in the research.
As per the research, you can minimize the effects of RF-EMF radiations by using headphones and loudspeakers much often than keeping the phone close to your head.
.


Lowest Radiation Cell Phones of 2019 (Low SAR Ratings)
In this article, I'm going to cover the lowest radiation cell phones, and smartphones, that you can buy.
Although it isn't the absolute best measure of a phones safety when it comes to EMF radiation exposure, SAR ratings are really our only publicly available means to compare the radiation levels of these devices.
So, after we talk about the lowest radiation phones, I'll go a bit more in depth about what a SAR Rating is, why it matters, and why it isn't always the best for determining the safety of a phone.
P.S. If you're just looking for a great way to protect yourself from the radiation your phone emits, consider getting an EMF protection case. I'm currently using (and loving) this case you can get on Amazon.
Alright, let's get started!
Lowest Radiation Cell Phones of 2019
This is a comprehensive chart of the lowest radiation cell phones currently available. I'll do my best to keep it updated as new phones are released and their SAR ratings become available.
| | | | |
| --- | --- | --- | --- |
| Rank | Phone | SAR | Carrier |
| 1. | Verykool Vortex RS90 | 0.18 | Unlocked |
| 2. | Samsung Galaxy Note (MY choice) | 0.19 | T-Mobile |
| 3. | ZTE Nubia 5 | 0.225 | Unlocked |
| 4. | Samsung Galaxy Note 2 | 0.28 | Verizon |
| 5. | Samsung Galaxy Mega | 0.321 | AT&T |
| 6. | Kyocera Dura XT | 0.328 | Sprint |
| 7. | Pantech Discover | 0.35 | AT&T |
| 8. | Samsung Galaxy Beam | 0.36 | Unlocked |
| 9. | Samsung Galaxy Stratosphere II | 0.37 | Verizon |
| 10. | Pantech Swift | 0.386 | AT&T |
| 11. | Samsung Jitterbug Plus | 0.4 | Great Call |
| 11a. | Jitterbug Plus | 0.4 | Great Call |
| 13. | LG Exalt | 0.43 | Verizon |
| 13a. | Samsung Galaxy Note 2 | 0.43 | Sprint |
| 15. | HTC One V | 0.455 | US Cellular |
| 16. | LG Optimus Vu | 0.462 | Unlocked |
| 17. | Samsung Galaxy S Relay 4G | 0.47 | T-Mobile |
| 17a. | Samsung Rugby 3 | 0.47 | AT&T |
| 19. | HTC One Max | 0.5 | Sprint |
| 20. | LG G2 | 0.51 | T-Mobile |
Lowest SAR Cell Phone / Smartphone
As you can see from the chart above, technically, the cellphone with the lowest SAR rating currently available is the Verykool Vortex RS90. The Vortex RS90 has a SAR of just .18 w/kg. You probably haven't heard of this phone because it isn't particularly popular.
Verykool is a company based out of Miami Florida that has a small line of mobile phones and accessories. The Vortex RS90 (usually just referred to as the Vortex) is a fairly simple, android based Smartphone. The most unique part of the phone is it's unusually low SAR rating.
As you can see from the chart, coming in just second place with only a slightly higher specific absorption rate, is the Samsung Galaxy Note with a SAR rating of just .19 w/kg. This is by far the lowest radiation smartphone by a major manufacturer.
In fact, Samsung devices hold 12 of the 20 spots for lowest radiation cell phones.
Which leads us to the question:
Why Do Samsung Phones Have Such Low SAR Ratings?
It's actually a pretty interesting story. It used to be that the FCC mandated that cell phone manufacturers only use antennas that transmitted in all directions, known as omni directional antennas.
In 2003 the FCC changed its rule, in part to protect hearing aids from the radiation emitted from the omni directional antenna, and no longer required that phone manufacturers use this time of antenna.
Three years after this change, in 2006, Samsung released a new antenna that "enhances handset safety by radiating most of the transmitted RF energy away from the handset user."
This was not only a transformational upgrade for Samsung, but something brand new to the industry. More importantly, though, it dramatically lowered the recorded SAR ratings of all the phones using this antenna.
You see, if you take a look at the image below, you'll notice that specific absorption rate tests are done with a model head, and a cellphone held by machine very close to the ear. This fairly closely replicates how a normal person would use the phone.
They read how much radiation is absorbed by the dummy. Since Samsung's new antenna directed most of the radiation away from the head, it resulted in far lower SAR ratings.
So Why Don't Other Phone Manufacturers Do This?
Well frankly, they don't have to. The regulations only say that you no longer have to use an omnidirectional antenna and that you have to stay under 1.6 w/kg on SAR tests.
So, not only do phone manufacturers not want to put the money into the research and development, but they also don't want to admit that there is even a reason to try and achieve lower SAR ratings.
Alright, we've talked a lot about SAR ratings when determining the lowest radiation cell phones on the market, so let's break this down a bit.
What Are SAR Ratings?
SAR, or specific absorption rate, is simply a measurement of how much EMF radiation human tissue absorbs from a specific phone.
So first, what even is Specific Absorption Rate?
Well, in short, SAR is a measurement of the rate at which body tissue absorbs EMF radiation from a specific phone.
This measurement is used internationally, with different countries having set different legal minimums.
In the United States, the FCC (Federal Communication Commission) published a set of rules in 1996 defining the legal EMF exposure limits.
They decided that no phone sold in the United States could have a SAR rating that exceeded 1.6 w/kg of body weight. So, when tested, the dummy (that represents a person) can't absorb more than 1.6 watts of radiation for each kg of body weight represented.
The measurements are based on a person holding the phone to their ear for 30 minutes.
Are SAR Ratings A Good Way To Determine Cell Phone Safety?
Probably not.
First of all, these SAR standards were set almost 25 years ago, when cell phones, and our understanding of the dangers of EMF radiation, were far different.
Secondly, SAR standards are only designed to protect users from the dangers of the heat generated by microwave radiation. These standards do not account for the non-ionizing radiation that we now know is harmful, especially via long-term exposure.
SAR ratings also don't really give us a real world example of the radiation emitted or absorbed, since this will be largely determined by the person using the phone, how the phone is being used, apps on the device, etc.
In fact, the FCC on their website admits that:  "cell phones constantly vary their power to operate at the minimum power necessary for communications; operation at maximum power occurs infrequently. Consequently, cell phones cannot be reliably compared to their overall exposure characteristics on the basis of a single SAR value.
I won't go into any more details if you want to learn tons more about SAR ratings, and how to find the SAR rating of your phone, check out this article.
Alright, now let's answer a few related questions:
How Can I Check The SAR Rating Of My Phone?
There are quite a few ways to check the SAR Rating of a mobile phone, which is why I wrote this post that outlines 7 different ways.
But my favorite, and the one I use most often, is called the "Quick Code" method. Essentially all phone manufacturers are required to have this code protocol that communicates information about the device to the service provider.
There is quite a bit of information contained, and part of that information is the SAR rating of your particular phone.
To use this method, just follow these simple steps:
Open up your phone like you're about to make a phone call.
Dial exactly this: *#07#

Press send

as if you're about to call that number, and voila, you'll be presented the information.
Just a quick aside –  I just want to mention that if you're worried about EMF radiation, there is an E-book that I absolutely cannot recommend any higher called "The Non-Tinfoil Guide to EMFs" that I would really encourage you to check out. I didn't write it, but it's one of the absolute best resources available. 
What Is The Lowest Radiation Smartphone?
The current lowest radiation smartphone (by SAR rating) is the Verykool Vortex RS90 with a SAR rating of .18 w/kg.
What Is The Lowest Radiation i Phone?
The lowest radiation iPhone ever sold was the iPhone 3GS that came out in 2009, and had a reported SAR rating of .79 W/kg. You can reference the chart below for all iPhone SAR ratings.
| | |
| --- | --- |
| Model (click for more SAR levels) | SAR |
| Apple iPhone X | 1.08 W/kg |
| Apple iPhone 8 | 1.14 W/kg |
| Apple iPhone 7, | 1.10 W/kg |
| Apple iPhone 6 | 1.18 W/kg |
| Apple iPhone SE | 1.14 W/kg |
| Apple iPhone 5 | 1.18 W/kg |
| Apple iPhone 4S | 1.11 W/kg |
| Apple iPhone 4 | 1.17 W/kg |
| Apple iPhone 3GS | 0.79 W/kg |
| Apple iPhone 3G | 1.38 W/kg |
| Apple iPhone | 0.97 W/kg |
What Is The Lowest Radiation Samsung Phone?
The Samsung phone with the lowest SAR rating is the Samsung Galaxy Note with a rating of just .19 W/kg.
What Is The Lowest Radiation LG Smartphone?
Currently, the LG Exalt has the lowest SAR rating of any LG phone, at just .43 W/kg.
How Can I Reduce My Exposure To Cell Phone Radiation?
I don't want to go too deep into this topic, because I wrote a hugely comprehensive guide on reducing your exposure to cell phones that you can checkout.
I literally outline 17 different ways you can reduce your exposure, with detailed steps on how to do it.
However, one of the absolute best things you can do is to get a quality EMF protection case for your phone. I'm currently using (and loving) this one you can pick up on Amazon.
It's also really, really, important that you have a quality EMF meter, like the Trifield TF2. Not only will this let you accurately measure the EMF radiation from your cell-phone, and determine just how low, or high, that radiation is, but it will also be crucial in any EMF mitigation you attempt.
If you've noticed throughout my articles, I often recommend this, because, without a good EMF meter, you won't be able to find the sources of radiation, or know if what you are doing to reduce it is even helping.
Final Thoughts
Alright, now that we've exhausted the topic of "lowest radiation mobile phones," I hope you have a much clearer understanding of:
Which phones have low radiation
How we determine which phones emit the least radiation
What SAR ratings are
And so much more.
If you want to expand your knowledge of EMF radiation further, be sure to check out my Knowledge section, or consider picking up this book.
If you enjoyed this guide, do me a favor and share it!
.