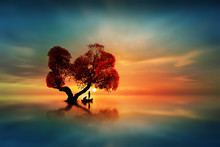 Life
is a Truly Beautiful
Work of Art.
If we Believe
our very Human
potential for self-awareness
is limited,
then we are limited.
But awareness
of the Divine Love
that dwells within
gives us possibilities for real
Freedom
and the realization that
nothing is impossible.
"For nothing will be impossible
with God."
– Luke 1:37

Yes,
we are physically finite
and our Time on this Earth is limited,
but we have far greater potential
than we are ever aware of,
and we possess the choice,
the Freedom,
to ask of the Infinite Love
of God.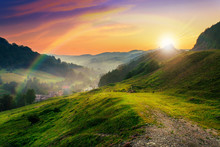 As we deeply reflect upon Life,
we recognize our alternatives of choice
and decide among them.
But if we passively accept the circumstances
of our physical Being,
we surrender control of our Lives.
.
My Dear Friends,
we are Born
with the strong desire
to shape and control our Life
and create a Truly meaningful
existence.
.
And typically,
we become victims of loneliness,
and a meaningless feeling
deep inside our hollow Lives.
But we are Free
to choose.
We have choice.
We can shape our own
destiny.
How we Live,
and if we Love,
becomes the result of our
awareness and
the full realization of how deeply
we are Loved
by God.
Let us Pray
and Thank God
for the Truly Amazing Gift
of Life,
for the Infinite Love
expressed in so many ways,
in the Dream Blue Sky,
and
our Sun shinning days,
the Spirit of the storms
that nourish Life
in so many ways,
the green of the grass
and shade of the Trees
and everything in Nature
expressing the Infinite Love
of God
from Above.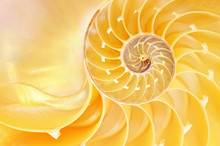 In the depths of such Beauty,
in the Divine complexity and awesome vastness
of God's Creations,
Mother Nature
will guide you
to the Creator.
The Dream State
of our purely Beautiful World,
of our vast and ever expanding
Universe,
will remove every doubt
of God's Love for you.
"Trust in the LORD
with all your Heart,
and


do not lean on your own understanding

.
In all your ways acknowledge Him,
and He will make straight your paths."
– Proverbs 3:5-6

On Wings
we are lifted up
with the sudden awareness
of the Infinite Love
of God.
His immanence in Nature,
and in us,
in the Nature of our Real Being,
becomes a Wonder
to behold.
Yes,
the Birth of our awareness
of the Glory and the Love of God,
lifts us up
as if on Wings.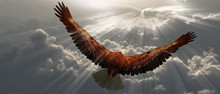 Philosophers
are not the only ones
interested in questions about the meaning
of Life.
There are psychological studies
that tell us
our happiness declines in our 20's
and returns around the age of 50.
This is a very long period
of personal anxiety and struggle
for each one of us.
In the very Beautiful and lovely and peaceful
Forests of our Earth,
and of our Mind,
the sounds of Nature,
of birds chirping so gentle and sweet
and the lovely waters so calming and smooth,
can relax the Mind
and sooth the Heart.
The Awesomeness of Nature
reflects the Inner Spirit of Mankind.
Deep within,
we are Natural,
we are from Nature.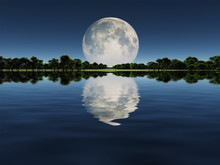 We are the rain,
we are the Sun,
we are truly needed,
by everyone.
We are dreaming
all of Life away
each and every night,
each and every day.
And in our Dreams,
we must never forget
the Child in us,
is a Child
of God.
If you want to disappear
from the trials and tribulations of Life,
go on a Spiritual Journey.
Your fervent Prayer
will take you far away
to a Land filled with Love,
found within the Heart
of God
and in your Sacred Heart,
forever.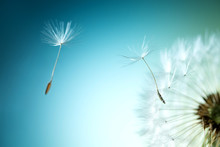 Let us give Praise
for the transcendence of God,
for His Beautiful Mystery.
The Depth and Reality of His Being
are incredible.
As your Prayer is Heavenly,
your precious Life can be
breathtaking.
Love
is captivating
and transcendental too.
To Love yourself,
and all Living Things surrounding you,
can protect the Heart,
ease your anxiety
and totally eliminate depression.
Cherishing the Flower of God's Wisdom,
will ease pain and lift your mood.

You are so much closer
to God's Love
than you realize.
Remember,
the night is always darkest
before the Sunrise.
The more we help others,
the more we will be inspired.
We
are stronger
than we can even
imagine.
What a Blessing
to wake up to such Beauty
as the awareness
of God's Love
for us.
Cherish
the Beauty
that resides within your
Heart.
There is nothing
more Beautiful
than you.
Goodnight.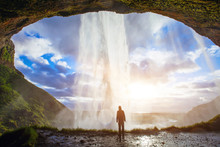 9 Ways to Cope With Loneliness
Virtually everyone experiences loneliness from time to time. The feeling can be especially noticeable around the holidays, Valentine's Day, and times of extreme stress.
The sheer number of adults in the United States who feel lonely is quite large – in a January 2020 survey of 10,000 adults by Cigna, 61% of those surveyed said they felt lonely. However, people don't always talk about feelings of loneliness and don't always know what to do with these feelings.
Other than being emotionally painful, loneliness can impact people in many ways:
Depression: A 2021 study published in Lancet Psychiatry found associations between loneliness and depressive symptoms in a group of adults 50 years old and older.

2

Research also suggests that loneliness and depression may feed off of and perpetuate each other.
Physical health: Several studies have linked emotional stress with depressed immunity.

4

Other research links loneliness and depression with poorer health and well-being.

5

Therefore, people who are experiencing loneliness are susceptible to a variety of health issues.
Physical pain: Research shows that the areas of the brain that deal with social exclusion are the same areas that process physical pain, adding a scientific explanation to the oft-romanticized experience of a "broken heart."
If you're experiencing loneliness, there are some things you can do about it. Below are nine strategies for how to deal with being lonely.
Join a Class or Club
Whether it's an art class, exercise class, or book club, joining a class or a club automatically exposes you to a group of people who share at least one of your interests. Check your local library or community college as well as city parks and recreation departments to see what's available.
Joining a class or club can also provide a sense of belonging that comes with being part of a group. This can stimulate creativity, give you something to look forward to during the day, and help stave off loneliness.
Volunteer
Volunteering for a cause you believe in can provide the same benefits as taking a class or joining a club: meeting others, being part of a group, and creating new experiences. It also brings the benefits of altruism and can help you find more meaning in your life.
In addition to decreasing loneliness, this can bring greater happiness and life satisfaction. Additionally, working with those who have less than you can help you feel a deeper sense of gratitude for what you have in your own life.
Find Support Online
Because loneliness is a somewhat widespread issue, there are many people online who are looking for people to connect with. Find people with similar interests by joining Facebook or Meetup groups focused on your passions. Check to see if any apps you use, like fitness or workout apps, have a social element or discussion board to join.
You do have to be careful of who you meet over the internet (and, obviously, don't give out any personal information like your bank account number), but you can find real support, connection, and lasting friendships from people you meet online.
A word of caution: Social media can actually increase feelings of loneliness and cause FOMO, or "fear of missing out" so be sure to check in with yourself if you're starting to feel this way.
Strengthen Existing Relationships
You probably already have people in your life that you could get to know better or connections with family that could be deepened. If so, why not call friends more often, go out with them more, and find other ways to enjoy your existing relationships and strengthen bonds?
If you're struggling to find the motivation to reach out to your loved ones, it might be helpful to start slowly. Come up with just one supportive friend or family member who you could imagine reaching out to. It's also reassuring to know that strong social support is beneficial for your mental health.
Adopt a Pet
Pets, especially dogs and cats, offer so many benefits, and preventing loneliness is one of them. Rescuing a pet combines the benefits of altruism and companionship, and fights loneliness in several ways.
It can connect you with other people – walking a dog opens you up to a community of other dog-walkers, and a cute dog on a leash tends to be a people magnet. Additionally, pets provide unconditional love, which can be a great salve for loneliness.
Talk to Strangers
An easy way to find connections in everyday life is by interacting in small ways with acquaintances or strangers you encounter. In fact, research shows that doing so contributes to our social and emotional well-being.7 So next time you grab a cup of coffee or see your neighbor on a walk, strike up a conversation. You might just find you feel happier afterward.
Tip
Do you have a smartphone that you frequently check while out and about? Think about putting it away a bit more. Whether you're looking up directions or checking the news while waiting in line, research suggests that technology can get in the way of social opportunities.8
Practice Self-Care
When you're feeling lonely, be sure you're doing what you can to take care of yourself in other ways. Self-care is always a good idea, but especially when you are feeling down. Eating nutritious food, exercising, and getting enough sleep will only make you feel better in the long run. Bonus: Take a workout class or join a running club for exercise and social interaction.
Keep Busy
Distract yourself from those feelings of loneliness and make a date with yourself. Do you have a hobby you've always wanted to take up or a home improvement project that's been lingering on your to-do list? Take some time to invest in yourself and your interests and keep your mind occupied in the process.
Get Advice From The Verywell Mind Podcast
Hosted by Editor-in-Chief and therapist Amy Morin, LCSW, this episode of The Verywell Mind Podcast shares ways to stay strong even if you feel lonely.
See a Therapist


(I highly recommend Dr. David Welsh in Fort Worth – WCA)



Research suggests that loneliness and symptoms of depression can perpetuate each other, meaning the more lonely you are, the more depressed you feel, and vice versa.3
Sometimes just "getting out there" and meeting other people isn't enough. It's possible to still feel lonely when you're around them, which could actually be a sign of depression or social anxiety. If this is the case for you, it may be a good idea to seek psychotherapy to help with feelings of loneliness, especially if you also feel other symptoms of depression.
Some forms of therapy, especially cognitive behavioral therapy (CBT), can help you to change your thoughts as well as your actions to help you not only experience less loneliness but have more tools to prevent it. Whatever you do to combat loneliness, know that you are truly not alone, and there are many things you can do to feel more connected.