Love
is just a state
of Mind,
but
it is the Mind of
God.
Truth
is steadfast Love.
It is what we are made of.
It is
where we came from,
and where we are going.
We often forget
the Beauty that touches
our path,
gently like a feather,
as it causes us to remember
who we are.
 Today
there is so much sadness,
and things are so much more
confusing.
.
But in the days before
computers,
born out of war,
and so much technology
and so much more,
back when Moms were in the Home
and God was important
and a big part of our Lives,
when there was more respect and morals,
Life was
simple
and simply Beautiful.
When
our foundation is based upon God,
Kindness, Honesty and Integrity,
the way things are
is acceptable and
survivable.
.
But now,
our Children are so
confused.

We have taken away
much of their
innocence.
Yes,
Life was so much better
and simple.
 That's why we call it
the good old days.
My Dear Friends,
Life has more to offer.
Today
we can mend
our broken Dreams.
.
We
need not mindlessly pluck
at the strings of the physical instruments
of fate.
We can
play a melody that echoes
from our Heart.
The musings of the
Heart
no words can express.
Our Heartfelt emotions
play a Song
that brings Life and Healing
to the mind and Soul.
Every Melody
draws us closer
to ourselves and others,
and to God.
.
Our World can begin to
brighten,
as the edges of awareness
bloom and Blossom
with new Dreams.
These Dreams
carry us past this Time
and space,
as we hold them close.
.
They are precious
and paint the World,
as they roam freely
in our mind.

Our Dreams
connect us to the Beauty
that we hold in our Hearts.
.
They teach us
how
to Love,
despite the darkness.
.
For even in the darkest
of moments,
there is still Beauty.

We allow ourselves
to see through the dark,
when we Emanate Grace
instead of sorrow.
.
Tragedy
becomes the Story
of Hope, 
as we share the melody
in our Heart.
.
The most Healing
happens
when we don't give up,
we Dream and Believe
and Inspire.
When 
we work to create
a Peaceful moment,
we lift the burdens,
and allow God's Beautiful Creations
to be
recognized
and Loved.
The
Beauty
that God has given us,
expresses His Love
to us.

.
 Let it not stop
your tears of Joy
.

.
God is such Love,
as are we,
when we allow His Love
to flow
through us.
Through
the Holy Word of God,
our precious Hearts
are cleansed with the
Truth
.
.
Our World
is painted by God
with many Colors
.
We have
such an
Abundance
of Love
.
Let us
Give Thanks
to our Lord
and Savior
.
The Love of God
Beautifully Touches the Soul
with Delicate Layers of Love,
not unlike Layers of Colors
on a Masterpiece of a Divinely Beautiful
Sunset
.
 Such awareness
of His Love,
feels like the opening
of a Door
to another Dimension
filled with Light and Joy,
where God Smiles,
and we are sensing that His Child
found the way Home.

The Beauty of His
Love,
brightens the darkness
all around us.
.
Thank you 
My Dear Lord,
for sharing Your Divine Harmony
with us,
in Your Own Special
and Truly Unparalleled Way.
Thank You
for the Love.

Goodnight.
 Powerful Ways to Free Your Mind and Discover Greater Personal and Professional Success
by Joan Moran
click here to read more

When you free the mind, you are overcoming distractions that get in the way of what matters most to you personally and professionally. Creating open space in your mind will increase your focus and confidence and enhance the quality of your life.
This post was published on the now-closed HuffPost Contributor platform. Contributors control their own work and posted freely to our site.
My eldest son just recently left his job because he was terribly unhappy and unfulfilled. Since he has a family to support — three of my grandchildren and a wife — it felt to most of the family that leaving a well-paid job was professional suicide.

A Rough Go
My son had a rough go of it for the last several years. One of those vulture capitalists engineered a takeover and he lost his company of 11 years. For the last year and a half he was a CFO of a company that owned properties and franchises. He was unhappy about its lackluster attempts to expand and reach it's full potential. My son wanted to add value to the business, but he wasn't making inroads.
For several years, my son has been consulting with a therapist who specializes in setting professional goals. She guides a client toward freeing up your mind space and developing an open mindset in regard to achieving optimal happiness .
Freeing Up Space In Your Mind
The concept of freeing up space in your mind might seem uncomfortable at first because its takes you outside your comfort zone. To some, free mind space represents confusion, doubt and fear. To others, free mind space represents possibilities and opportunities — the world is your oyster.
As my son's therapist suggested, no mind can be free in a state of anger and disappointment. Once free of the negativity that occupies more space in your mind than you realize, you will be able to consciously free up your thoughts and desires. Space can set free the unlimited power within you for personal and professional growth. Space will also give you focused awareness about what the unconscious mind is identifying as important.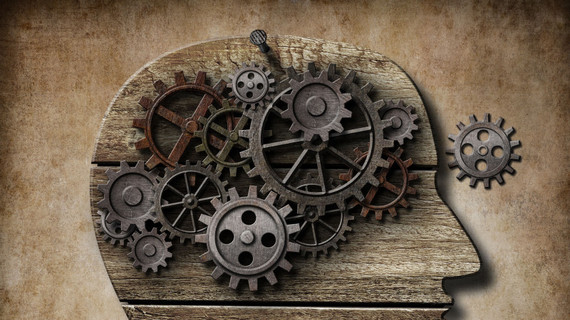 Here are five suggestions that will free up space in your mind and alter the trajectory of your life's journey:
1. Down Time Is Up Time
I have always held the idea that when I was not working, there was a reason for it. I call it fallow time — time to regroup and contemplate whatever was on my mind and feel whatever I wanted to feel. I thought of the farmers who planted crops for several years in one field and then let that field go fallow for several years while nature replenished the soil. The purpose of down time is to grow in ways you never thought possible. From the end of November to February, my son has energized his professional and personal space through a huge networking effort, created another business, became energized by a business he already owned, and altered his perception of what makes him happy in work and in life.
2. Stop Being the Judger
We have a saying in our family about those who judge others and situations we know nothing about: Here come the "judgers." We tell each other to "get over yourself." Over a lifetime you collect ideas from parents, society, friends, history, teachers, ministers, the media and the Internet. The world is full of opinions, and they are just that — opinions. Other people's beliefs are not yours. Free your mind to decide what adds value to your life, what makes you happy and what code of ethics you must follow to live a fulfilling life. Don't live in another person's head.
3. Learn to Meditate
One of the best ways to create space in your mind, to think freely and with conscious awareness — is to clear the mind and come into a relaxed physical and mental state. This is called meditation. You clear out the mind clutter, dial down stress, manage overwhelming feelings, and energize your environment. Try not to create or invent anything in meditation. Quieting the mind brings mind, body and spirit into balance. Personal empowerment will be the result.
4. Practice Silence
Recently, I have felt absolutely no need to turn on the radio or television or even listen to music or the news. Perhaps it's because I'm adjusting to a new place: I just moved to a new city and live in an apartment that has very little outside noise. For the first time in decades I'm experiencing silence. When I consciously acknowledge the humming of my printer or the ambient sounds in the room, it becomes part of my silent meditation. I'm actually conscious of my thoughts and have a more creative focus. I hadn't written in two months because of the move and stress; and then, in a glorious moment of silence one afternoon, when my head was clear, the ideas began to flow and writing became as always second nature.
5. Master What Matters To You
You change, you grow, and you often transform yourself from one thing to another. I was an actress, theater director, screenwriter and finally a yoga and meditation teacher. I was focused and passionate about each of the stages of my life and I was happily involved in all my work. But what if you don't have any one thing that matters to you — one thing that delivers extraordinary results in every area of your life. How do you find that one thing? The answer is to free your mind and create space to breathe new life into your mind, body and spirit. You can never achieve that state of personal freedom if you don't let your mind be free.
When you free the mind, you are overcoming distractions that get in the way of what matters most to you personally and professionally. Creating open space in your mind will increase your focus and confidence and enhance the quality of your life.
Joan Moran is a keynote speaker and creative thought leader, commanding the stage with her delightful humor, raw energy, and wealth of life experiences. She is an expert on wellness and is passionate about addressing the problems of mental inertia. A yoga instructor, Moran is the author is "Sixty, Sex, & Tango, Confessions of a Beatnik Boomer." Visit her at http://www.joanfrancesmoran.com.
"There are some people who live in a dream world, and there are some who face reality; and then there are those who turn one into the other."
– Douglas H. Everett
Sept. 6 (TUESDAY)               First Day of First Semester
Oct. 10 (Monday)                   Columbus Day Holiday
Nov. 21 – 25                           Fall Break (and Thanksgiving)
Dec. 16                                   Last Day of Fall Semester
Second Semester
Jan. 3 (TUESDAY)                 Second Semester Begins
Jan. 16  (Monday)                  Dr. Martin L. King Holiday
Feb. 20  (Monday)                  Presidents' Day Holiday
Mar. 13 – 17                           Spring Break Holiday
April 7 & 10                           Good Friday and Easter Monday Holidays
May 26                                    Last Day of Spring Semester
Hang on
to your Faith.
You will get there.
.
.
.
.
.
.
.
.
.