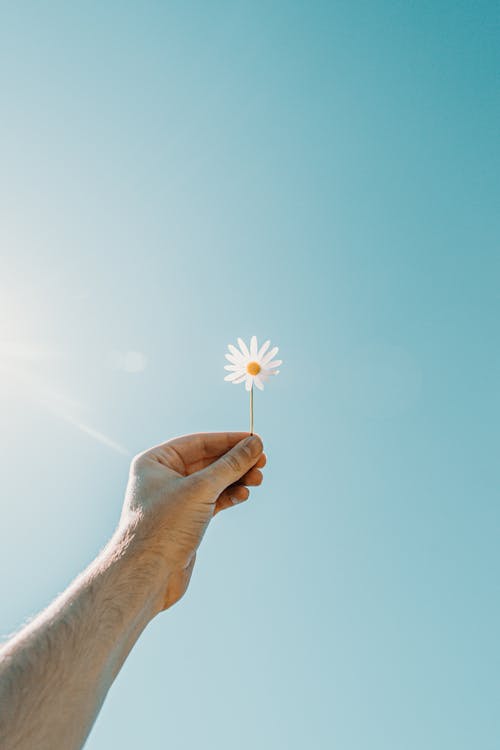 "Nothing
can be Loved or hated
unless it is first understood."
– Leonardo da Vinci.
God's Love for you
is deathless.
The Blessings of Blissful moments
are Lived and Loved
on the pathway to Happiness,
as we struggle with all the misfortunes
of this World,
and Pray to God
to shield us from harm.

In the brightest of days
and the darkest of nights,
amidst your Happiest moments
and gloomiest hours,
there can be a Soft Breeze flowing
through your Life,
the Breath of God,
the Spirit of the Lord
Passing By.
All
that is needed
is Prayer.
The Banner of our purpose
for existence, for Love, for Life,
floats calmly in this Gentle Breeze,
 of God's Unbounded Love for us.
We may have unlimited confidence
in the Love and Care
God will have
for His Precious Children
of Faith.
Such Faith
is simple
and profound.
It is the same
Faith,
that may be found
in the Love
your Children feel
for you.
Feel gratified to God
for the Beauty all around,
found in every Leaf
and every Tree,
in everything that was,
and is,
and is to be.
.
The Hope
in all our future years,
the only Hope
there may be,
resides in our Love
for each other,
the Love
God has given
to you
and me.
 The Love
of our Lord
is kept among even the dimmest memories
of Childhood.
In the Maternal Care
we share,
is the warmth and tender
caress
of all the Love
that is there.

Yes,
the Beauty
of all things
can be beheld
by you.
This knowledge,
this awareness,
gives you
Birth anew.
There are words Sacred
in number
that let us explore
unfettered
the Eternal Nature
of God's Love.
They are here,
they are real.
And they reside
within the Holy Word
of God.
In the Eyes of God
every
teardrop is timeless,
every smile
remains in the Heart.
You
are Forever Eternal
in the Love of God
that Created you.
In every Flower we see,
Blossoms the Love
that Flows
Eternally.
In
the Natural World,
not built by
you and me,
is
the Love of God,
painted
on every Living Thing
that dwells
in the Forest of His Heart,
for you
and for me.
The Holy Word of God
is filled with His Promises
to provide the rest we need.
Our Precious Father
in Heaven Above
is an Endless Source of
Peace and Strength.
And
rest is important
to our Spiritual Walk with the Lord.
Mental and physical rest
allows our mind and our body,
and, importantly, our Spirit
to renew
and begin again each Blessed Gift
of Day,
with renewed strength
and purpose.
My Dear Friends,
during this precarious time 
of worry and stress,
rest
is important to your physical Being,
and
your Spiritual Walk
with the Lord.

Many people today
don't appreciate the true value
of rest,
physical and Spiritual.
.
 God is an endless source of
Peace and Strength.
"In order for God's Strength
to manifest and present in our Lives
we must have
Faith."
– Hebrews 11:1
Goodnight.

There is a fantastic
book by Bill Kincaid:
Wizard's Gambit.
This is Bill's first
science fiction/fantasy book.
The central figure is
Max Strider,
the sole survivor
of a mission to explore
a distant planet
classified as EVE (Earth Virtual Equivalent).
But there are differences:
like Fire-breathing Dragons & Wizards
who shoot lightning bolts and
work powerful magic.
Will Max's knowledge of
science and technology
prevail against the dangers
he will face?
.Bill is a Dear Friend
and a wonderful author.
He is also
our school attorney
and
my former debate partner
when we were students at
Hardin-Simmons University.
Please consider :
Wizard's Gambit
by Bill Kincaid
and
THANK YOU!
https://kindlescout.amazon.com/p/3TPVK7PTNJX4M
Wizard's Gambit
by Bill Kincaid
Science and Technology
vs.
Magic and Wizardry
Wizard's Gambit
Although Bill Kincaid spent over 35 years practicing law in Texas, he started out as a writer and journalist whose articles and columns received several state-wide honors. Now that Bill is slowing down his legal practice, he finally has time to return to his writing roots, publishing two historical fiction books and one fractured fairy tale.
Wizard's Gambit is his first science fiction / fantasy novel. Bill and his wife of over forty years have three adult children.
Q. What books have influenced your Life the most?
.
A. I've been most influenced by The Bible and The Science of God. However, my favorite fiction includes White Fang, Hound of the Baskervilles, several of the Thoene books, and The Hunger Games, Harry Potter, Jack Reacher, and Divergent series.
Q. Which actor/actress would you like to see playing the lead character from this book?
A. Probably someone like Tom Cruise, Matt Damon, or a young version of either Harrison Ford or Mel Gibson.
Q. Tell us about the cover and the inspiration for it.
A. The cover depicts part of a battle between Wizard Malmortiken's forces and those of King Kylandar.
         Please click this link to read about Wizard's Gambit:
              https://kindlescout.amazon.com/p/3TPVK7PTNJX4M
Why is Coffee Good For You?
Here Are 7 Reasons
By Kris Gunnars
To read the full article click here
In recent years and decades, scientists have studied the effects of coffee on various aspects of health and their results have been nothing short of amazing. Here are 7 reasons why coffee may actually be one of the healthiest beverages on the planet.
1. Coffee Can Make You Smarter
The active ingredient in coffee is caffeine, which is a stimulant and the most commonly consumed psychoactive substance in the world. Caffeine's primary mechanism in the brain is blocking the effects of an inhibitory neurotransmitter called Adenosine. By blocking the inhibitory effects of Adenosine, caffeine actually increases neuronal firing in the brain and the release of other neurotransmitters like dopamine and norepinephrine.
Many controlled trials have examined the effects of caffeine on the brain, demonstrating that caffeine can improve mood, reaction time, memory, vigilance and general cognitive function.
2. Coffee Can Help You Burn Fat and Improves Physical Performance
There's a good reason why you will find caffeine in most commercial fat burning supplements.
Caffeine raises metabolism and increases the oxidation of fatty acids.
3. Coffee May Drastically Lower Your Risk of Type II Diabetes
Type II diabetes is a lifestyle-related disease that has reached epidemic proportions, having increased 10-fold in a few decades and now afflicting about 300 million people.
In observational studies, coffee has been repeatedly associated with a lower risk of diabetes. The reduction in risk ranges from 23% all the way up to 67%.
A massive review article looked at 18 studies with a total of 457.922 participants. Each additional cup of coffee per day lowered the risk of diabetes by 7%. The more coffee people drank, the lower their risk.
4. Coffee May Lower Your Risk of Alzheimer's and Parkinson's
Not only can coffee make you smarter in the short term, it may also protect your brain in old age.
Alzheimer's disease is the most common neurodegenerative disorder in the world and a leading cause of dementia.
In prospective studies, coffee drinkers have up to a 60% lower risk of Alzheimer's and dementia.
Parkinson's is the second most common neurodegenerative disorder, characterized by death of dopamine-generating neurons in the brain. Coffee may lower the risk of Parkinson's by 32 – 60%.
5. Coffee May be Extremely Good For Your Liver
The liver is a remarkable organ that carries out hundreds of vital functions in the body.
It is very vulnerable to modern insults such as excess consumption of alcohol and fructose. Cirrhosisis the end stage of liver damage caused by diseases like alcoholism and hepatitis, where liver tissue has been largely replaced by scar tissue.
Multiple studies have shown that coffee can lower the risk of cirrhosis by as much as 80%, the strongest effect for those who drank 4 or more cups per day.
Coffee may also lower the risk of liver cancer by around 40%.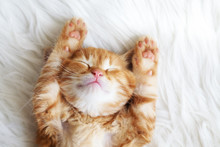 6. Coffee May Decrease Your Risk of Dying
In two very large prospective epidemiological studies, drinking coffee was associated with a lower risk of death by all causes.
This effect is particularly profound in type II diabetics, one study showing that coffee drinkers had a 30% lower risk of death during a 20 year period.
7. Coffee is Loaded With Nutrients and Antioxidants
Many of the nutrients in the coffee beans do make it into the final drink, which actually contains a decent amount of vitamins and minerals.
A cup of coffee contains:
6% of the RDA for Pantothenic Acid (Vitamin B5).
11% of the RDA for Riboflavin (Vitamin B2).
2% of the RDA for Niacin (B3) and Thiamine (B1).
3% of the RDA for Potassium and Manganese.
May not seem like much, but if you drink several cups of coffee per day then this quickly adds up.
But this isn't all. Coffee also contains a massive amount of antioxidants.
In fact, coffee is the biggest source of antioxidants in the western diet, outranking both fruits and vegetables combined.
Even though coffee in moderate amounts is good for you, drinking way too much of it can still be harmful.
To make sure to preserve the health benefits, don't put sugar or anything nasty in your coffee! If it tends to affect your sleep, then don't drink it after 2 p.m.
If anything, coffee may literally be the healthiest beverage on the planet.
And so, my friends, instead of allowing your children to drink deadly and addictive soft drinks, why not introduce them to something healthy? Yes, like coffee.
Related Articles