God
Created the Beautiful Work of Art
you are.
He didn't just Dream,
He Drew.
He didn't just Draw,
He Breathed His Breath
of Life
into you.
You
are the most Beautiful Creation,
for you are made in the Image of
God.
"Then the Lord God
formed Man of dust from the ground,
and Breathed into his nostrils
the Breath of Life;
and Man became a Living Being."
– Genesis 2:7

His Drawing
is Pure Art,
in how He did it,
and why.
And YOU
are Beautiful Art
in how you Live
and Love.
God
Gives YOU
His Spirit,
so you may be Loving
and Live
Forever.
Yes,
in Genesis 1:26-28
it it Revealed that we Human Beings
are made in the Image of
God.
The Image of God
is a foundational concept for understanding
our
significance and purpose.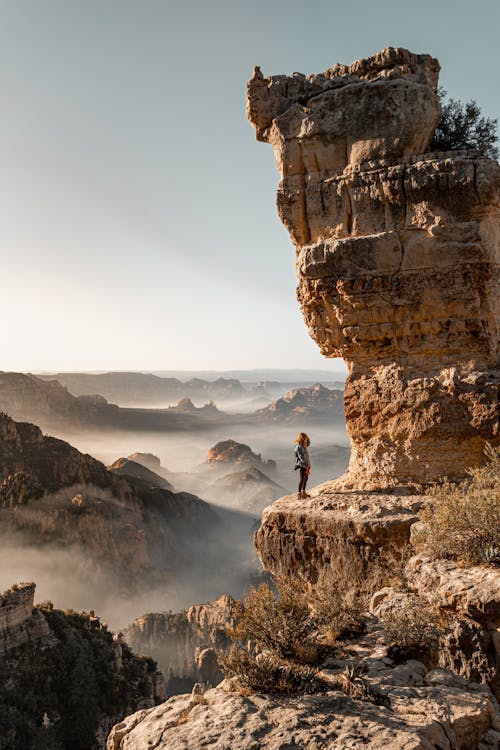 God's Image
is His Inner Being,
the Beautiful Expression of the Essence
of God's Attributes.
And the most prominent are
Love
(1 John 4:8)
Light
and 
Holiness
(Rev. 4:8)
and Righteousness
(Jer. 23:6).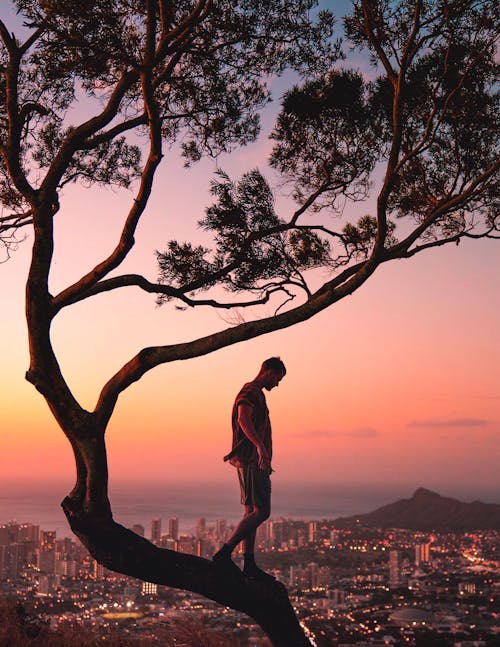 The Likeness of God,
refers to God's Form
(Phil. 2:6).
It is the Expression of the Essence,
of the Nature of God's Person.
In each of us
there is a strong yearning,
a deep longing and desire
to Love others,
And,
in Loving others
we walk in the Light 
and come to hate darkness.
We come to be Holy
by being separated from anything sinful
and being right with others
and with ourselves.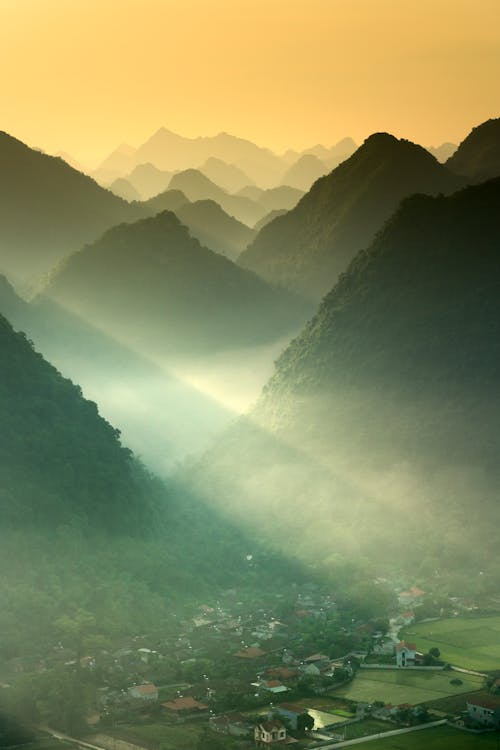 My Dear Friends,
when we are Happy,
we enjoy the Music.
But when we are sad, 
we understand the Lyrics.
Much
of the despair and unhappiness of Today
can be traced directly
to our departure from
a Biblical Worldview.
Love
is a Song
you Sing with your
Soul.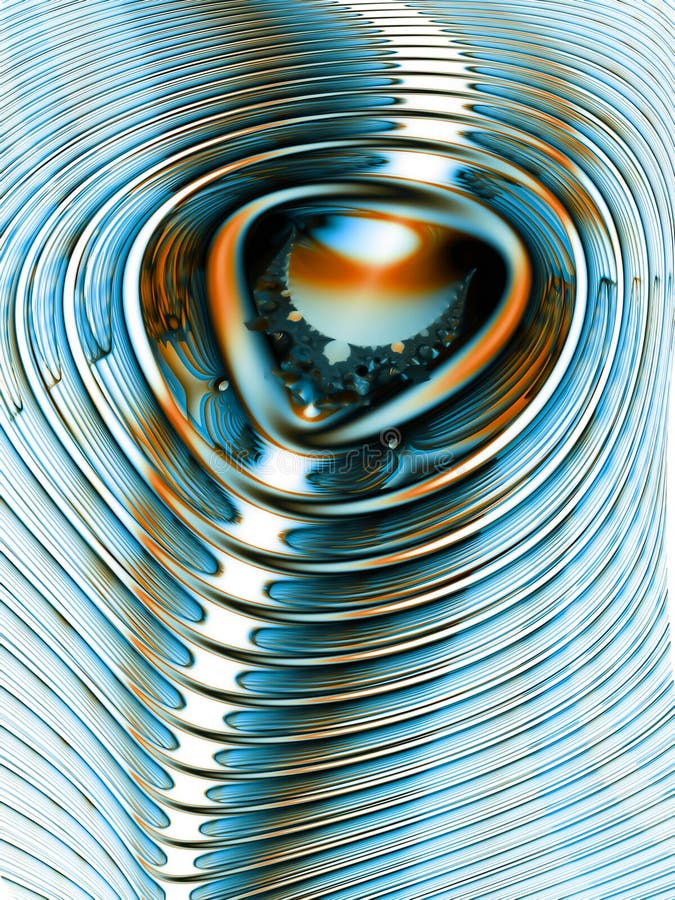 Our World
is filled of sadness.
But
you may Dance like nobody
is watching.
You
can lay down in the grass
for no reason at all.
You can sing a Song
into your image in the mirror,
or your reflection
in someone's eyes.
.
This World is
yours.

God is Blessing
YOU
and Guiding you
in Life,
if
you but ASK.

He Dwells in each one of us
as Spirit.
We can experience Him
in a very personal way.
We can Pray,
call on His Name,
read His Word.
Your Prayers work
Miracles!

Prayer offers countless Pathways
pointing in all Directions,
Bold and Beautiful as your Prayers expand
deeper into the unknown Mysteries
of God's Love.

God
has Blessed you
with the Wonderful Gift
of Life,
and you are Blessing others
when you share
your Blessing.
Experience God's Love,
reflect upon His Blessings.
He Dwells within us,
as Spirit.
We can experience Him
in a Personal Way
by Calling Upon Him with our Spirit,
with our Prayer.
Call on His Name,
Read His Holy Word.
HE
is your Father,
the One you came from,
not through.

And,
He is Listening.
And He Loves
YOU.

Enjoy this Magical Journey
of Living
and Loving.
And please remember,
YOU
are Enchantingly Divine, 
a True Work of Art,
Exquisitely Created by God
and Deeply Profound.
Life is a Blessing
from God.
Your Prayers
cleanse the Soul.
Thank God
for Being.
His Precious Love
will come to be greatly appreciated,
when you awake.
.
May the Grace of God
be with you
always.
Goodnight.
                            August 31, 2021 Transcend Longevity
Labor Day is upon us  – the unofficial end of summer  – when some gleefully skip through Staples stocking up on back-to-school supplies and others linger on the beach before rolling up their towels and reluctantly dragging their feet out of the sand. We can thank the Labor Movement for creating this last summer holiday in honor of the contributions American workers have made to the strength, prosperity, and well-being of our country. Labor Day became a federal holiday in 1894, when farming and manufacturing made up the bulk of the economy. Work was brutish and backbreaking at that time, consuming the waking hours of adults and children alike. American jobs have changed dramatically since then, so much so that it's hard to imagine a time when weekends, workplace safety, and child labor laws didn't exist.
The average person spends 90,000 hours at work in a lifetime. It comes as no surprise that study after study suggests that work satisfaction has a significant impact on our physical and emotional health. Physiologically, if you're unhappy at work, your stress levels will increase. According to Ray and Terry, "Numerous studies have confirmed that chronic stress can contribute to decreased immune system function, gastrointestinal disorders, type 2 diabetes, cancer, rheumatoid arthritis, heart disease, and stroke. Stress with no constructive outlet can lead to anxiety, depression, difficulty concentrating, insomnia, and substance abuse… Perhaps most important, chronic stress accelerates the aging process." (TRANSCEND: Nine Steps to Living Well Forever)
If we want to live long and healthy lives, it makes sense to seek out jobs that give us meaning and purpose. Unfortunately, with mouths to feed and bills to pay, this can be a daunting goal. Yet, according to Ray, this will become a lot easier in the future. As artificial intelligence masters one human skill after another, work is going to be radically transformed. In his forthcoming book, The Singularity Is Nearer (to be released in 2022), Ray writes, "A 2013 study by Oxford University ranked 700 occupations on their likelihood of being disrupted in the near term (about a decade). At 99% likelihood of being automated were such job categories as tax preparers, insurance underwriters, telemarketers. More than half of the occupations had more than a 50% likelihood of being eliminated. High on the list were additional factory jobs, customer service, banking jobs, and of course drivers of cars, trucks and buses…. This is not a time-limited problem. AI, nanotechnology, and other technologies are going to continue to progress – exponentially – until we have superhuman-level AI and fully-automated atomically precise manufacturing (controlled by AI) in the 2030s." 
Hollywood typically pits AI against humans, swooping in to take over the world (and our jobs). But, if we pause and look around, we actually see a more nuanced reality where humans are partnering with AI to enhance our natural abilities and increase our productivity. While AI will inevitably take over certain job categories, Ray's advice is not to worry because it will simultaneously create new jobs that don't exist yet. Newly emerging jobs are higher on the skill ladder and include novel, more creative business models for earning a living compared to traditional "jobs." There are many examples: scientists developing personalized immunotherapies, architects designing 3D printed modular homes, engineers creating large scale simulators to train autonomous cars. Musicians are independently sharing their music worldwide and social media influencers are connecting with millions of online followers. Many of us didn't see that coming twenty years ago. These are all opportunities that have been created by new technologies.
Two thirds of jobs in the U.S. today have to do with creating knowledge of some sort. Almost all of these jobs didn't exist twenty five years ago. They pay more, provide more gratification, and require more skills. Education is playing an essential role in preparing workers to fill these new jobs. According to the US Department of Education we've gone from 63,000 university students in 1870 to 20.5 million today. And we added 5.2 million university students in the United States between the years 2000 and 2015 online. 
Machines are enhancing our ability to be creative in every way. Take for example three-dimensional printing. As 3D printing becomes more widespread, it is revolutionizing the manufacturing industry. Inexpensive and fast prototyping is now common with 3D printing. Engineers can design a new part on their computers and hold a 3D-printed model in their hands within minutes or hours—a process that might have taken weeks with previous technology. This allows for rapid cycles of testing and modification for a fraction of the cost of old methods. And as a result, people with good ideas but relatively little money can bring their innovations to the marketplace and benefit society.
While AI transforms the landscape of work, it will also drive down the cost of living, which means we won't have to work as much. According to Ray, by the early 2030s, providing for your family's basic needs will become relatively easy, because as products and services become information technologies they will undergo drastic deflation. In about a decade it will be inexpensive to live at a level that is considered luxurious today 
Historically humans have had to compete with each other to meet the physical needs of life. But as we enter an era of abundance when material necessities are available to everyone, our main struggle will be for purpose and meaning. As we move forward, Ray says we must redefine work. "If you're going to work less you're not just going to sit around. What are you going to do with extra time? Well, you'll do something that you enjoy. That you have a passion for. Why don't we just call that work?" 
As the economy shifts to place a greater premium on entrepreneurship, creativity, and adaptability, now is the time to explore your interests, find a passion, and run with it. Your  biggest challenge might be dropping outdated assumptions and taking a leap of faith towards a future that is not yet defined. And in return, your biggest reward might be a healthier, longer, and more purposeful life.
AstraZeneca announces 'groundbreaking' results in new breast cancer drug trial
72% of trial patients administered Enherthu showed no progression in their cancer after 12 months, compared to 34.1% of those treated with the current standard of care medication
British pharmaceutical giant AstraZeneca announced Sunday "groundbreaking" results in a trial of a new breast cancer drug which they say has been proven to reduce the risk of death or disease progression by 72 percent, compared to existing treatments.
The drug company said the results of its trial of Enhertu medication in treating the currently incurable HER-2-positive breast cancer showed "a strong trend towards improved overall survival."
AstraZeneca said Enherthu, when coupled with chemotherapy, was shown to be twice as effective in controlling the disease as the similarly intravenous antibody drug TDM1, the current standard of care medication.
Three-quarters of the 500 trial patients from around the globe who had been administered Enherthu showed no progression in their cancer after 12 months, compared to 34.1% of those treated with TDM1. Additionally, progression-free survival improved from 7.2 months to 25.1 months.
In total, 94.1% of Enhertu patients survived 12 months of treatment, compared to 85.9% of TDM1 patients.
Susan Galbraith, executive vice president of Oncology R&D at AstraZeneca, called the results "groundbreaking."
"These unprecedented data represent a potential paradigm shift in the treatment of HER-2-positive metastatic breast cancer, and illustrate the potential for Enhertu to transform more patient lives in earlier treatment settings," she said, announcing the findings at the 2021 European Society of Medical Oncology conference.
Enhertu was approved by the Food and Drug Administration in 2019 for inoperable or metastatic HER-2-positive breast cancer if the patient did not respond to the standard treatment and at least two other combination options.
"With the remarkable results of this study, Enhertu might become the new standard of care treatment for patients with HER-2-positive metastatic breast cancer following standard chemotherapy," Dr. Sunil Verma, vice president and global clinical head of breast cancer research at AstraZeneca, told ABC News following the company's announcement.
According to US nonprofit Breastcancer.org, about one in eight women will develop invasive breast cancer over the course of her lifetime, though the overall death rate has declined over the years, mainly due to treatment advances and earlier detection through screening.
In 2021, some 250,000 new cases of invasive breast cancer are expected to be diagnosed in women in the US and about 40,000 women in the US are expected to die from the disease.
Additionally, there are some 360,000 new cases of breast cancer diagnosed and 92,000 deaths each year in Europe. In Israel, around 4,500 women are diagnosed each year, and 900 die.