We
cannot be Loved
less,
when we choose to Love
more.
As we
are called to the Life
of our Ancestors
in order to survive
this wilderness of thought,
 we can gaze into the eye of our Sun,
and Love and Honor and Cherish
our Sacred Mother,
this Earth,
and choose to walk upon her
lightly,
and bring Happiness and Kindness
to all Hearts,
all Life.
The answers to Life are
everywhere.
If we seek to know,
inwardly,
we will find them,
and,
we will find
our True Self.
Your Soul
speaks a Language Divine.
You know what it is saying.
It knows
what True Love is,
and 
that it means to be Truly
alive.
In every word
you speak
and everything you do,
there is flowing sand
and running water.
YOU
come through our Mother
Earth,
from
the Love
of your Father
in Heaven Above.
Let your precious Sacred Being
flow like Poetry.
As we seek the Truth
about everything . . .
about Life and death,
about Love and pain
and the Joy that resides deep within our Souls,
about sacrifice and Salvation,
about our God that Loves us
so much,
know that He is listening to the Music
in your Sacred Heart,
and He Feels
Endless Love for you.
"One smile can start a friendship




One word can stop a fight




One look can save a relationship


One hug can spark a Hope
One touch can bring a warmth
One whisper can bring assurance


One decision can stop a war




One cooperation can bring abundance




One kiss can bring a kindness




One sleep can bring rest




One wake can bring Happiness




One solution can stop the tests

.

If we only learn to smile to a stranger,
to stop the fight,
to start a relationship,
to spark a Hope,
to embrace with warmth,
to speak assurances,
to end the war,
to give abundance,
to pass forward Kindness,
to allow rest,
to share Happiness,
then maybe we can pass God's Test!"
– Govinda Kumar
"Study me as much as you like,
you will not know me,
for I differ in a hundred ways
from what you see me to be.
Put yourself behind my eyes and see me
as I see myself,
for I have chosen to dwell in a place
you cannot see."
― Rumi
There is pleasure
on the pathless trails
that flow through
the endless Forests
of Life and Living,
if we Love not
our fellow Human Beings the less,
but Love all
of Nature more.

Commune with the Universe,
and feel
what cannot be expressed.

Life is not just a Beautiful Love story,
it's about our brief Time on this Earth,
 about opportunities to Love and be Loved,
about the choices we make in Life,
about sharing our Gifts of Joy.

"How should we like it were stars to burn
With a passion for us we could not return?
If equal affection cannot be,
Let the more Loving one be
me."
– W.H. Auden

This World
is ancient and mysterious.
It reverberates
with the sounds of Life
and Infinite Love.
 Cherish your memories,
forget your regrets,
Forgive and Truly Live.
This is a short Life
and this is a real opportunity
for Happiness and Joy.

 Our Time is limited.
And that
makes Life
all the more
special.

In these troubled times,
YOU
can bring Hope.
Your inner Beauty
does that.
Let it shine.

Listen
to the Beautiful Music
of the precious Lives
that Live all around you.
 There are tears
falling like drops of rain,
Hearts that weigh so heavy
they beat slowly,
with feelings so immense
you may not understand
the words never spoken.
But you can
feel
the Music
in their moment. 
"We all are gladiators,
fighting battles every day
that others don't know."
– Ali Hamza
Our emotions can hold us
in a timeless grasp.
But,
in the moment
your Heart
beats for someone else,
your Life
has just begun.
There are Signs
all around us,
some more obvious to see
than others.
Ask your Father in Heaven Above
  to Light your path,
You are not alone.
You are never alone.
JOY lives
within knowing
that God Loves you.
YOUR
Ultimate Story of Being
is much, much more
than you can ever dream.
My Dear Friends,
be content
with the precious Life
and the Love
God has given,
and you will enjoy Living.
We have value
far beyond
our imagining.
Goodnight.

How Dental Problems Can Lead to Stroke
Did you know that your dental health has consequences that go well beyond your mouth? Taking care of your teeth has been found to protect your overall health, and the most surprising relationship between dental health and overall health is that problems with your dental health have been associated with stroke.
What Kind of Dental Problems Lead to Stroke? 
Research studies from countries as diverse as Germany, France, Sweden, India, and Korea show that varying degrees of periodontal disease (gum disease) are associated with strokes. Mild gum disease, which causes inflammation of the gums, is called gingivitis, while more serious gum disease that causes the actual destruction of the gums is called periodontitis. Severe periodontitis can lead to tooth decay and eventually even tooth loss. All three of these types of gum disease are associated with a stroke — even the mildest form, which is gingivitis.1
A recent research study from Sweden followed randomly selected people over a period of 26 years. Researchers reported, "that gingival inflammation was clearly associated with stroke."2
And yet another research study found that having severe periodontal disease and tooth loss was a strong predictor of stroke, and even that people who had lost more teeth had usually experienced more strokes. Tooth loss was found to be a predictor of silent strokes.3 Silent strokes are strokes that people don't know they had because silent strokes don't cause obvious handicaps. However, over time, the build-up of silent strokes can cause disabling problems such as dementia.
What Kind of Strokes Can Dental Problems Cause?
Many research studies have shown a correlation between gum disease and lack of dental care with ischemic strokes.4 Ischemic strokes are strokes caused by interruption of blood flow due to a blood clot.
Dental Problems Associated With Stroke
Dental problems such as gingivitis, periodontitis, and tooth loss are all associated with inflammation, and sometimes with an infection. Infections have been shown to increase the risk of stroke, possibly due to the body's inflammatory immune response to infections.5
Sometimes inflammation and infection can make the blood more likely to clot, causing a stroke. If serious dental problems persist untreated for a long time, the inflammation and infection that result from unhealthy teeth and gums can make an ischemic stroke more likely.
How to Protect Your Teeth
It is advantageous to have good dental health. For many people, dental care can seem time-consuming and costly. Prevention of gum disease and tooth loss is best achieved through consistently brushing teeth, flossing, avoiding cigarettes and regular visits to the dentist. Once gum disease has started, it is treatable and manageable. Often, deep cleaning in the dentist's office is recommended.
Cost of Dental Care
One of the biggest reasons that people do not take care of their teeth is concern about the cost. It may be beneficial to ask for recommendations and ask the dentist's office about the cost of a dental visit ahead of time. And it is useful to keep in mind that some health insurance plans cover the complete or partial cost of dental care. Overall, the cost of dental care is much lower than the cost of a stroke, which is an expensive lifelong condition to live with.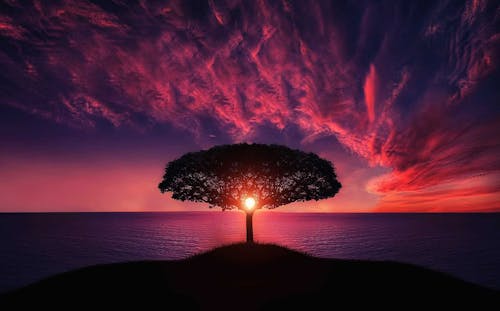 Dr. & Mrs. Anderson may schedule 2-5 additional days
(to be announced later) for In-service Training.
Visit our website at http://www.andersonschool.net
for updated information.
    The School Calendar is subject to change.
There are no make-up days
if school is closed due to
 inclement weather.
Inclement Weather Policy:
the school will close if Fort Worth I. S. D. is closed.
Lyrics/songs texts/paintings/articles
are property and copyright of their owners
and provided for educational purposes.
Copyright Disclaimer – Section 107 – Copyright Act 1976,
allowance is made for "fair use"
for purposes such as criticism, comment,
news reporting, teaching, scholarship,and research.
Fair use is permitted by copyright statute.
Non-profit, educational or personal use
tips the balance in favor of "fair use".
© Copyright 1995-2020
Anderson Private School.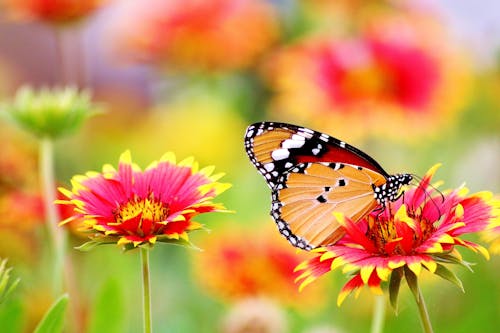 .