The loss
of someone you deeply Love,
absolutely shapes our whole idea
of Enduring Love.

Deep inside
our very Human Heart,
the pain of losing someone
so special,
reminds us that
Life is short.
It is
brief at best.
Life
is so breathtakingly
Beautiful.
.
And,
such Beauty can lead us on
a Spiritual Journey.
.
We can enter
a different realm of
Existence.

.With deep meditation,
through Prayer,
we can elevate
our Spiritual Vibration.
.
My Dear Friends,
our Souls
do not die.
They Journey Forever
onward.
"Love
is how you stay alive,
even after you are gone."
–  Mitch Albom
After profound investigation,
scientists say that it is
True,
about the Immortality of our Souls.
Our bodies do die,
but our Souls live
Forever.
.
Quantum mechanics
is responsible
for this phenomenon.
It is the Science that deals with
the behavior of matter
at the atomic and subatomic levels.
Dr. Robert Lanza
is an expert in regenerative medicine
and the scientific director of
Advanced Cell Technology Company.
He was first famous for his extensive research
on stem cells, but recently
he has become involved with physics,
quantum mechanics and astrophysics.
Lanza argues that the structure of our Universe
implies an intelligence existed before matter did.
He goes on to state that space and time are not objects, but tools used by animals (like us)
to understand the world around us.
Without space and time,
Lanza believes we would still exist
as individual consciousnesses.
Lanza's theory
is based on the work of quantum mechanics,
which has shown that particles, like electrons,
do not have a definite location
until they are observed.
Lanza argues that this means
it is consciousness that creates
the physical World.
According to quantum theory,
death is not the end for our consciousness.
Our consciousness is a quantum field,
and as such, it is Immortal.
When our physical bodies die,
our consciousness simply moves on
to another quantum field.
click here to read more

Stuart Hameroff and Sir Roger Penrose
say that our Consciousness is data
saved at this Quantum level.
Dr. Hameroff explained:
"Let's say the Heart stops beating,
the blood stops flowing; the micro-tubules
lose their Quantum state,"
"The Quantum information within the micro-tubules
is not destroyed, it can't be destroyed, and it just distributes and dissipates
to the Universe at large."
click here to read more
Max Planck Institute for Physics's
researchers
in Munich claim that
there is Life after death.
They say that the World in which we Live currently represents our perception.
So, after our death,
the Souls go into this indefinite beyond.
Dr. Hans-Peter Durr
from this Institute claimed:
"What we consider the here and now,
this World,
it is actually just the material level that is comprehensible,"
"The beyond is an Infinite Reality
that is much bigger."
Your Sacred Soul
will never cease to be.
The Soul is
Eternal, Immortal, and
Ageless.
"Therefore we do not lose Heart.
Though outwardly we are wasting away,
yet inwardly we are being renewed
day by day."
– 2 Corinthians 4
Take time every day
to contemplate on the Soul.
Bring to mind that by its
Presence,
the body is Truly
conscious, alive, and
vital.
.
Be Grateful,
be Happy.
Oh,
Child of God,
Love is not lost
when the body is left behind.

True Love
is pure Perfection.
As we remember
a lost Love,
 the pain of loss
is there,
but the Joy
in having had a brief moment
of Happiness,
Truly
matters.
The Soul
is the Conscious Life
which resulted when God
added His Breath of Life,
the Divine Spark,
to the body.
"The LORD God formed the man
from the dust of the ground
and breathed into his nostrils
the Breath of Life,
and the man became a Living Being"
– Genesis 2:7
.
A Soul is a Living Being.
Love
is a matter of
Life.
God's Love
is the Greatest Love Story
ever.
.
It touches the Heart
and Lives
deep
within the
Soul.

Our True Being
will survive suffering,
and long after,
be remembered.
.
Our Love
is a Marvel to Behold.
It is Real,
as Real as Real
can be.
It is 
the ONLY Reality.
"Love is the

only

Reality
and it is not a mere sentiment.
It is the Ultimate Truth
that lies at the Heart of Creation."
–
Rabindranath Tagore
When
Love has Truly touched
your Heart,
you will understand.
The sadness of letting go
totally expresses
Life.
Say not,
they die,
our Splendid Souls.
Our Lives
are purposed fine.
Death
means not
that we resign.
For we cannot
die.
.
We vanquish Time, 
and leave behind
a Glowing Light of Memory,
of Precious Life
sublime.
 We are not just
physical bodies.
We are Infinite Light. 

Our Lives
drive our passions,
and bring Love into
Reality.
The Light
of our Love,
is a Dream
come True.

It
touches the Soul
on levels that words
will never define.
Goodnight.
What Really Matters in Life?
(How to Find out What Matters Most)
We live in a world packed with material possessions and are encouraged to chase these things. As a result, our needs never seem to stop growing. So we keep running. But what really matters here?
We run after bigger television sets, newer smartphones, and better cars. We run after job promotions and luxurious holidays. We tend to think that more money in our bank accounts will translate into happier lives. While offline and online shopping can bring us short-term satisfaction, it rarely matters in the long run. There are all examples of things that don't matter in the end.
Well then, what really matters in Life? This article shows you what matters in life and how to find the things that matter most.
What really matters in Life
The wise do not chase after materialistic items. More clothes, smarter gadgets, bigger cars, and luxurious houses can make our lives more convenient, but do these things bring us long-lasting happiness?
They don't.
What really matters in Life is Happiness itself. Happiness comes from having a purpose in Life, loving and accepting yourself and others, and maintaining good health. Without these, you will always end up feeling unfulfilled and unhappy.
Research on the impact of relationships on life
An adult development study by Harvard on the lives of more than 700 people was conducted for over 75 years. The participants were divided into two groups – one group with participants who finished college and the other with participants from poor neighborhoods. Their personal and professional lives were studied, as well as their health and relationships.
While most people thought that money and fame made for a happier life, the research showed something different. It was good relationships that had a more positive impact on life. It's not about having a big circle of friends or several relationships. It's about having meaningful relationships. Quality over quantity.
In the words of Professor Robert Waldinger, the director of the study:
The clearest message that we get from this 75-year study is this: Good relationships keep us happier and healthier.

Robert Waldinger
Psychiatrist George Vaillant, one of the earlier researchers of the study, came to the same conclusion in his own words:
The key to healthy aging is relationships, relationships, relationships.

George Vaillant


Research on the purpose of life
A study by the researchers of the Harvard School of Public Health found that when people have a high sense of purpose or direction in life, they tend to remain healthier in life.
The researchers tracked data from 2006 and 2010 from a national study of participants over 50 years old. Physical and psychological examinations of their health were conducted, including walking speed, grip test, and a questionnaire to measure their sense of purpose.
The results showed that the participants with a higher sense of purpose had a reduced risk of developing weaker grip and slower speed.
Deathbed regrets
One of my favorite articles online is called "Regrets of the Dying", which covers the most frequently quoted regrets of people on their deathbed. It's a fascinating story that uncovers what most people regret the most as they are near the end of their lives. Here's the gist of it:
I wish I'd had the courage to live a life true to myself, not the life others expected of me.

I wish I hadn't worked so hard.

I wish I'd had the courage to express my feelings.

I wish I had stayed in touch with my friends.

I wish that I had let myself be happier.
Notice how none of the deathbed regrets are "I wish I had bought a bigger TV"?
What matters in Life and why
For anyone struggling to find what really matters in life, here are some clues.
1. Purpose in life
A sense of purpose gives us the "why" of our life. It is the reason why we do what we do. It is the reason for our actions, our work and our relationships. Our lives revolve around this purpose. It gives our life meaning – a meaning which matters in life.
However, do not panic if you struggle to find your purpose. We have all been in that place. I remember when I did, I asked myself three questions:
Why do I get up?
What do I want?
What do I not want?
These questions have helped me find my purpose in life. It helped me discover what really matters to me. Whenever you feel like you are losing track of your life and yourself, you can always go back to these questions. Just remember to be honest with yourself.
2. Good relationships
Relationships are important. The positive kind, of course. In a busy world like ours, we often think that we don't have a lot of time to give to our family or friends.
Even worse, we take it all for granted and postpone it for later, while we prioritize our work.
However, your family, friends, and loved ones are part of what makes your life happier.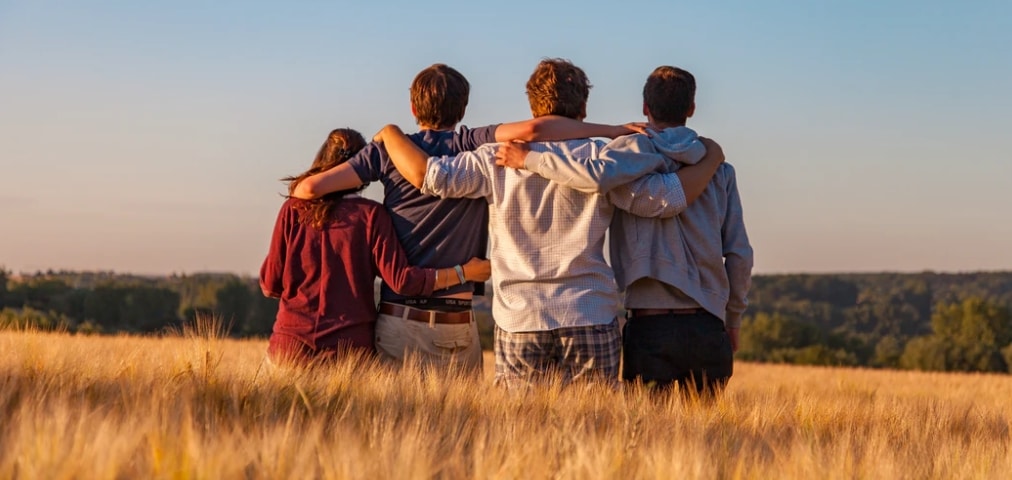 I remember the happiest memories of my life revolve around spending time with my family and friends.
Good relationships really matter. You need to nurture these relationships with the attention, love, and care that they deserve.
Here are a few ways to do that:
Spend time with people who support and encourage you.
Replace the time you spend on your phone or TV with

real

people.
Do things with your loved ones to strengthen your relationship with them.

Reach out

to old friends and relatives and connect with your colleagues.
Spend time with positive people and watch how it changes your life for the better.
3. Good health
Health is probably one of the most important things that we take for granted. We don't eat healthily, we sleep poorly, and we don't treasure our bodies. But health matters – both our physical health and mental health.
Be kind to yourself, your mind, and your body. A lot of people are not so lucky to have a healthy body, so keep it nourished and nurtured.
Here are some interesting articles filled with tips on how to focus on your health:
Always prioritize your health. Improve your lifestyle. Eat healthily and drink plenty of water. Get out and talk to people. Visit the doctor for regular check-ups. Treat your health as if it is crucial because it really is.
4. Love and accept yourself
Accepting and loving yourself matters. When you completely embrace yourself and nurture your well-being and growth, you'll start to see the positive effect it has on your life. A positive view of yourself leads to a positive view of the world.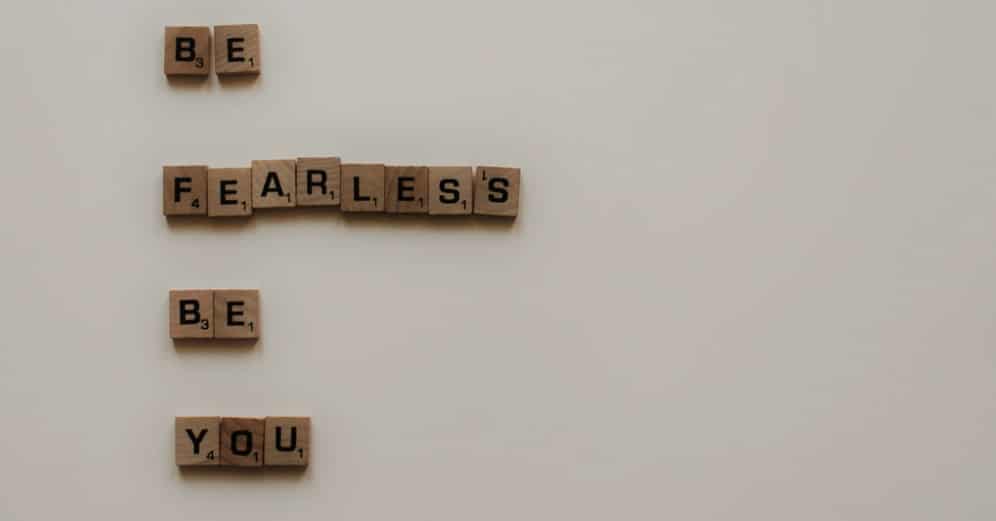 If you are unable to love yourself, you will be unable to love others too. There was a time in my life when I criticized everything I did and thought that my life fell apart because of how I am. I disliked myself. Not long after, I started distancing myself from people. It was after I learned how to love myself that I could love and care for others.
How did I do that?
I accepted my flaws and recognized my strengths.
I forgave myself when I made a mistake, but I also held myself accountable.
I spent time with those I loved and asked for help when I needed it.
I stayed positive as much as I could and let go of resentment.
I made healthier choices and tracked my growth and progress.
 In short, I started to love myself again, and so can you. Take time to discover your true self and embrace it.
Get Our FREE Mental Self-Care Cheat Sheet
Thrive under stress and crush your goals with these 10 instant tips for your mental health.
Closing words
So, what really matters in life? A healthy balance of purpose, relationships, health, and love really matters. These continue to be the most precious elements of our lives.
Sept. 6 (TUESDAY)               First Day of First Semester
Oct. 10 (Monday)                   Columbus Day Holiday
Nov. 21 – 25                           Fall Break (and Thanksgiving)
Dec. 16                                   Last Day of Fall Semester
Second Semester
Jan. 3 (TUESDAY)                 Second Semester Begins
Jan. 16  (Monday)                  Dr. Martin L. King Holiday
Feb. 20  (Monday)                  Presidents' Day Holiday
Mar. 13 – 17                           Spring Break Holiday
April 7 & 10                           Good Friday and Easter Monday Holidays
May 26                                    Last Day of Spring Semester
Hang on
to your Faith.
You will get there.
.
The most Precious Gift
is Life.
You
are Forever in my
Heart.
.
.