"If quantum mechanics hasn't profoundly shocked you,
you haven't understood it yet."
– Neils Bohr
The properties of this Universe
can now better be described
by laws that govern
information,
not by laws that govern
material physical matter.
Yes,
that matters.
We find this is now true
for the World of special relativity,
and the quantum World.
Using principles in quantum theory
we will enable the teleportation of information,
and more importantly,
energy.

And,
what we Human Beings are
at our very essence,
is a vibrational Being made up of
pure energy,
and collectively as the Human Race,
how we vibrate
creates the Reality
around us.

So,
by exploiting fluctuations in quantum energy
found in entangled particles,
physicists may be able to inject energy in one particle,
and extract it in another particle
located many light-years away.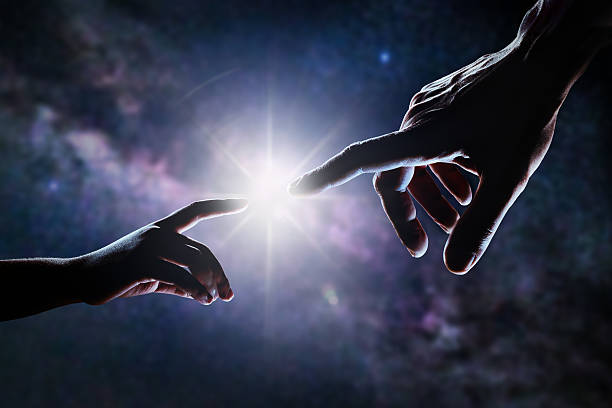 This will lead
to far out new developments
in the distribution of energy,
and new ideas in the relationship
between quantum energy
and information.
A team of scientists in 1993
gave consideration to what was once thought
impossible.
They calculated that teleportation could work
using quantum physics.
"Whatever the mind can conceive
and Believe,
the mind can achieve."
– Napoleon Hill

Quantum teleportation
harnesses laws related to
the phenomena of entanglement,
which enables us to transmit
particle-sized pieces of information
across unbelievable vast distances
in an instant.
Entanglement can be understood
as the link between two objects
which makes them behave as a single object,
instantaneously
regardless of their location,
even if
they are Galaxies apart.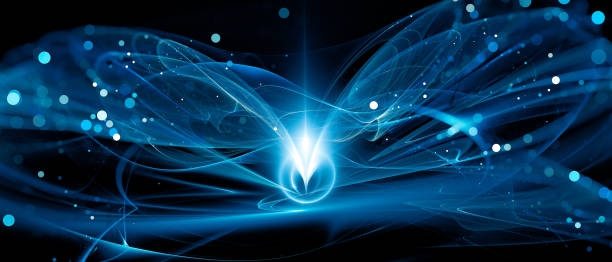 The phenomenon of entanglement
was first proposed by Albert Einstein and others
in the 1930's.
At the time many people questioned the validity
of entanglement,
including Einstein.
But over the years,
through various experiments,
researchers generated entangled particles
and supported the theory.
.
Researchers entangled particles
and sent them to different locations miles apart.
They measured the state of one particle,
and found the entangled twin
displayed horizontal polarization
with its faithful partner.
Yes,
"we are one"
means far, far more
than we can imagine.
My Dear Friends,
our journey to develop quantum computers,
which is central to quantum entanglement
and entangled teleportation,
is QUICKLY headed toward realization.
Physicists have now been able to demonstrate
quantum teleportation
between two computer chips
for the first time.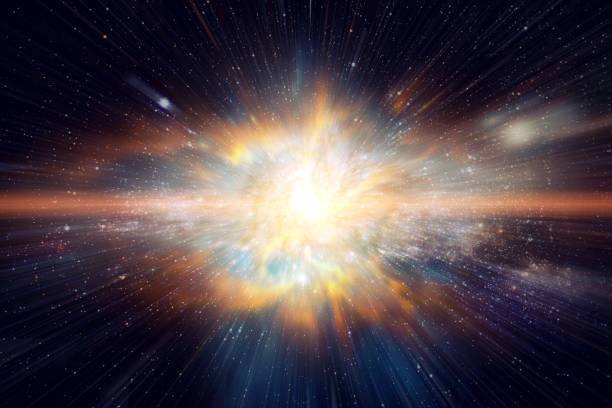 When the Human Mind
expresses the very best in the Human Heart,
all of Nature
becomes transcendental art.
We are floating in space,
on a tiny round rock.
But our minds
are also floating
in our imaginations,
with special feelings
that we cannot seem to describe.
 We can,
by the Grace of our Lord,
realize our Wishes and Hopes and Dreams.
We can truly be
who we want to be,
and where we want
to be.
.
We are rapidly moving away
from the now
and into the future,
where our technologies can do
anything
we could ever want to do.
And we can do so,
because we are
Children of God.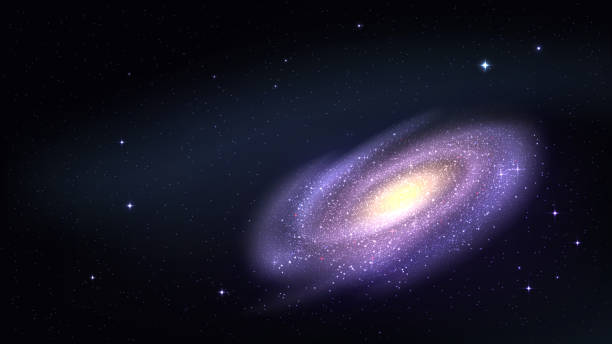 This new scientific breakthrough
with the concept of teleportation
using quantum physics,
simply means that information
was passed between the computer chips,
linking two particles,
not by physical connections,
but through quantum entanglement.
.
We are headed
to the Stars.
And the Universe is filled
with far more Stars
than we have ever imagined in the past.
Today,
the observable Universe
is estimated to contain more than two Trillion galaxies,
with hundreds of Billions of Stars in each one,
which is an increase from what we previously believed,
thought to exist 
in the recent past.

And the number of Galaxies
may actually be
infinite.

The famous "Jim twins,"
separated soon after birth back in the 1940s,
lived parallel lives,
even though they grew up miles apart.
When they were reunited at the age of 39,
it was discovered that numerous similarities
were in their Lives,
including the names of their sons, wives, and pets,
their preferences for Chevrolet cars and carpentry,
and much, much more.
This kind of parallel existence
happens at the quantum level.
The electrons, photons, and other physical particles
that make up our known and unknown Universe,
are linked.
The state of Being,
observed in one particle,
is identical in the other.
That connection, the entanglement,
remains across vast and incomprehensible
distances.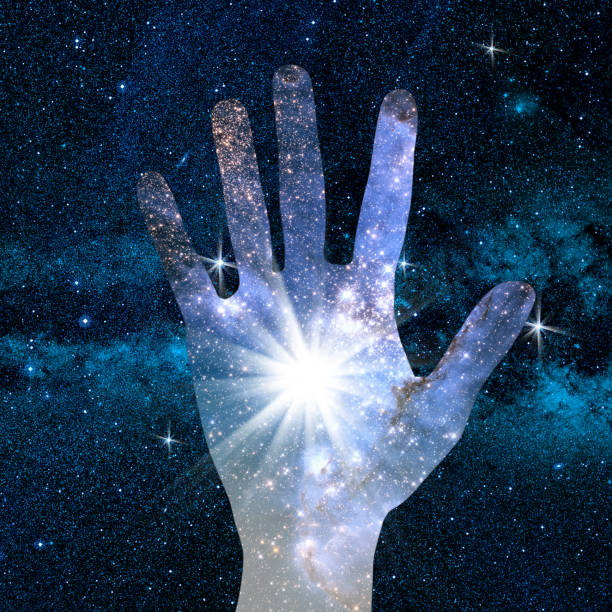 Entangled particles
are so closely related,
that there is no need even for
communication.
They can be thought of as one object,
because
they are.
Having a better understanding
of the infinite possibilities
and surreal nature of reality,
can help to draw our diverse Lives
together –
with each other,
and with our Lord.
We can escape
the confines of a narrow mental focus
and small-mindedness,
and fly through the Beautiful Reality
Created by God,
and listen to the Universe
sing.
The mesmerizing
Nature of what is becoming more and more real
and of what lies upon the horizon
of our future,
is fine tuning our True identity
and adding clarity
to our relationship to the
Infinite Love and Being
of God.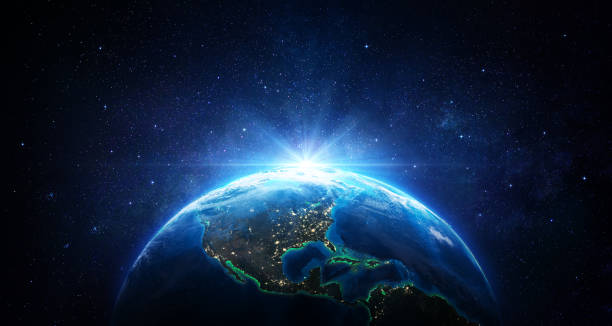 My Friend,
if we try and fail,
just keep trying,
taking small simple steps forward.
Our Dreams have everlasting value.
Keep moving toward them,
regardless of the challenges and setbacks. 
Moving forward with our Dreams
starts with but a first and single
step.
Yes,
we are one –
with God,
and with one another,
with all of Creation,
and with ourselves.
The Word of God
was present at the beginning of Time
and runs through existence
all the way
to Eternity.
How Blessed
we are,
WE
Children of God.

Goodnight.
Download Article
Sometimes stress can take you by surprise, welling up and derailing your day. Fortunately, there are simple methods for coping with instances of acute stress. These strategies can very quickly calm stress demons and allow you to move forward with your day. Practiced regularly, these techniques can also be sources of longer-term stress relief.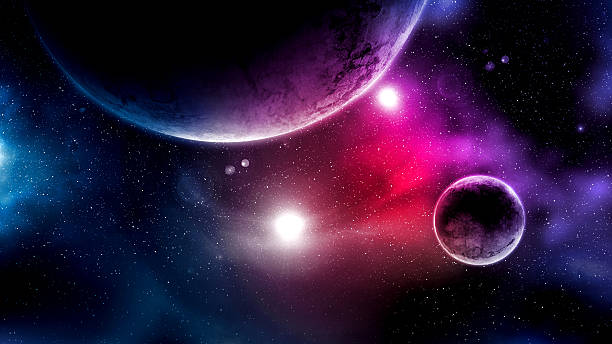 The school calendar is HIGHLY subject to change due to circumstances. Please contact the school to be aware of changes.

Thank you.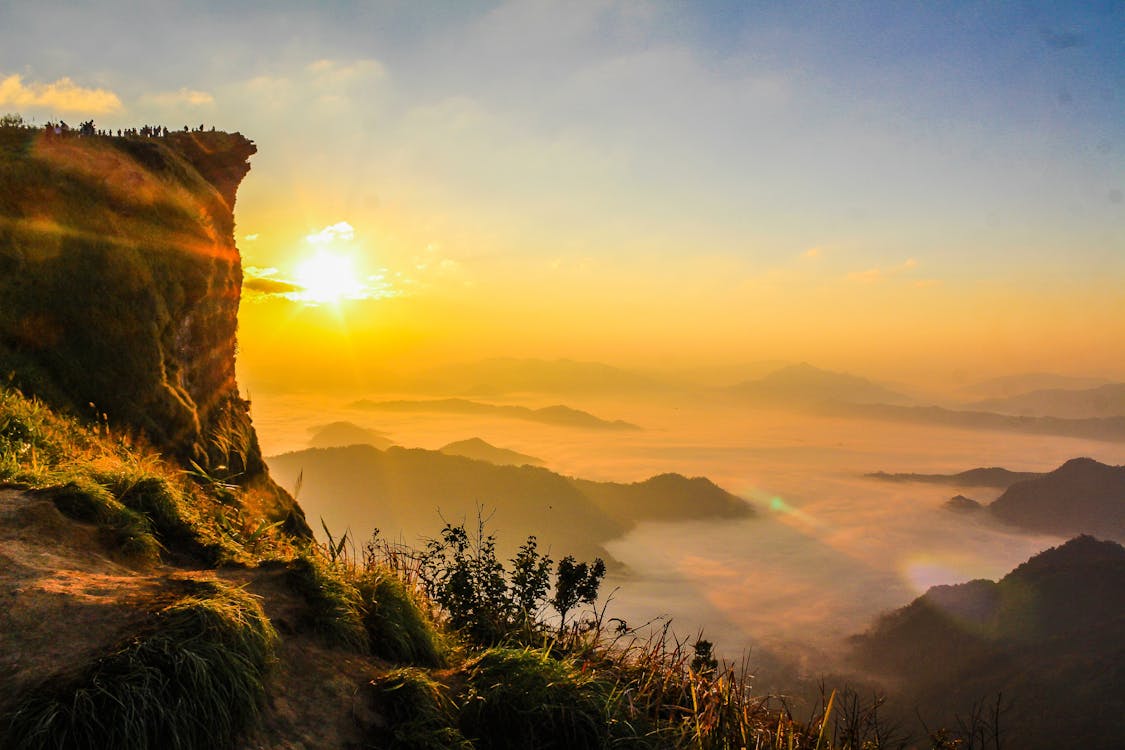 Dr. & Mrs. Anderson may schedule 2-5 additional days
(to be announced later) for In-service Training.
Visit our website at http://www.andersonschool.net
for updated information.
    The School Calendar is subject to change.
There are no make-up days
if school is closed due to
 inclement weather.
Inclement Weather Policy:
the school will close if Fort Worth I. S. D. is closed.
Lyrics/songs texts/paintings/articles
are property and copyright of their owners
and provided for educational purposes.
Copyright Disclaimer – Section 107 – Copyright Act 1976,
allowance is made for "fair use"
for purposes such as criticism, comment,
news reporting, teaching, scholarship,and research.
Fair use is permitted by copyright statute.
Non-profit, educational or personal use
tips the balance in favor of "fair use".
© Copyright 1995-2021
Anderson Private School.
.