Our World
is crying out for
understanding.
In our more innocent Time,
when Life was simple
and filled with childhood times
and Love was to be found
every Day,
when the Music of the moment
could touch our Hearts,
and we would play
and Pray,
Life
was good.
.
Many
of our precious memories
are so wholesome.
Just Love them,
for after all these many, many years –
we still are swept away
by the soothing melody
of moments
meant to stay.
Life
should be Lived
moment by moment,
not
day by day.
"Every moment
is a fresh beginning."
– T. S.  Elliott
There is always a place
your Heart
can return to.
The essence of
Life
stays with us.
For we Live again
in our memories.
Our memories
are us.

Our Reality
is Pure Consciousness,
pure energy.
It cannot be
destroyed,
only transformed.
We are Spiritual Beings
having a Human experience.
And the Consciousness
of our Soul is Eternal.
In the Warm Embrace
of God,
we need never
fear death,
for the end
is forever near
to never.
The language of Life
and Living,
can obfuscate reality,
and the depths
of our feelings
be denied.
.
Today,
there may be no calm surrender
to the rush of day,
no gentle reminder
that Love,
like the Sun,
will rise again
one day.
My Dear Friends,
Life on this Earth
is just a fragment
of the existence
of the Eternal Soul.
..
"To be absent from the body
is to be present
with the Lord."
– 2 Cor. 5:8

In these Times
of loneliness and uncertainty,
the Beautiful Reflections of Life remind us
that everything will be okay.
Because,
we have never lost
our way.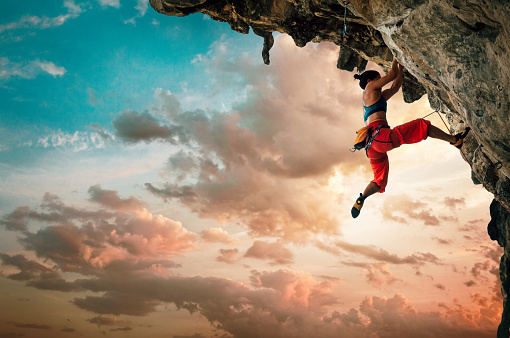 Every night in our Dreams,
  we see, 
we hear,
we feel,
and Life goes
on,
even in the depths
of darkness,
and the decay
of Day.

But,
we can feel
the power of God
within.
A feeling
so powerful
it cannot be denied.
His Precious Words
are Jewels to our ears,
as we come closer
to His Truth.

"True happiness is like radium.
It is a form of Love that becomes
all the more complete
as it is turned towards others;
that is why happiness is within everyone's reach,
even the poorest."
– Robert Baden-Powell
Search your Heart
and you will search
no more.
And then,
there will be just two types of people
left –
those who have fallen in Love with you,
and those you have yet to meet.
How much of God's Grace
 is concentrated in those
appearing so tender and powerful,
and filled with Love
at the same time.
We Beautiful people,
we Children of God,
possess Angelic Qualities.
When the sky cries for you,
the Land is Blessed,
and Life
goes on.
And when you cry,
the Love in your Heart
is a Fountain
of Blessing
for someone in this Life
far beyond Beauty,
beyond
what may be told.
and is foretold
by the Love
of God.
God,
will always care,
wherever you may be,
He will be there.
The Magic in your Heart
may lie across a Sea
of tears
you cry
for those
you meet
and truly Love.
Only
the Human Heart knows,
how Love
and pain
may become one
and the same.
Goodnight.
"If you keep your Heart open
through everything,
your pain can become your greatest ally
in your Life's search for
Love and Wisdom."
– Rumi
Lowest Radiation Cell Phones of 2020
click here to read more
This is a comprehensive chart of the lowest radiation cell phones currently available.

| | | | |
| --- | --- | --- | --- |
| Rank | Phone | SAR | Carrier |
| 1. | Verykool Vortex RS90 | 0.18 | Unlocked |
| 2. | Samsung Galaxy Note | 0.19 | T-Mobile |
| 3. | ZTE Nubia 5 | 0.225 | Unlocked |
| 4. | Samsung Galaxy Note 2 | 0.28 | Verizon |
| 5. | Samsung Galaxy Mega | 0.321 | AT&T |
| 6. | Kyocera Dura XT | 0.328 | Sprint |
| 7. | Pantech Discover | 0.35 | AT&T |
| 8. | Samsung Galaxy Beam | 0.36 | Unlocked |
| 9. | Samsung Galaxy Stratosphere II | 0.37 | Verizon |
| 10. | Pantech Swift | 0.386 | AT&T |
| 11. | Samsung Jitterbug Plus | 0.4 | Great Call |
| 11a. | Jitterbug Plus | 0.4 | Great Call |
| 13. | LG Exalt | 0.43 | Verizon |
| 13a. | Samsung Galaxy Note 2 | 0.43 | Sprint |
| 15. | HTC One V | 0.455 | US Cellular |
| 16. | LG Optimus Vu | 0.462 | Unlocked |
| 17. | Samsung Galaxy S Relay 4G | 0.47 | T-Mobile |
| 17a. | Samsung Rugby 3 | 0.47 | AT&T |
| 19. | HTC One Max | 0.5 | Sprint |
| 20. | LG G2 | 0.51 | T-Mobile |
The school calendar is HIGHLY subject to change due to circumstances. Please contact the school to be aware of changes.
Classes are in session this week
Monday, Tuesday and Wednesday
Nov. 23, 24 and 25.
There is NO SCHOOL on Thursday and Friday
of this week
Nov. 26 and Nov. 27.
Classes WILL resume again
on Monday Nov. 30 for the next full week.
Thank you.
Dr. & Mrs. Anderson may schedule 2-5 additional days
(to be announced later) for In-service Training.
Visit our website at http://www.andersonschool.net
for updated information.
    The School Calendar is subject to change.
There are no make-up days
if school is closed due to
 inclement weather.
Inclement Weather Policy:
the school will close if Fort Worth I. S. D. is closed.
Lyrics/songs texts/paintings/articles
are property and copyright of their owners
and provided for educational purposes.
Copyright Disclaimer – Section 107 – Copyright Act 1976,
allowance is made for "fair use"
for purposes such as criticism, comment,
news reporting, teaching, scholarship,and research.
Fair use is permitted by copyright statute.
Non-profit, educational or personal use
tips the balance in favor of "fair use".
© Copyright 1995-2020
Anderson Private School.
.